(Trinidad Express) High Court judge Justice Carla Brown-Antoine has been cleared of alleged misconduct by the Judicial and Legal Service Commission (JLSC).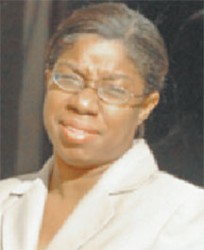 The JLSC is chaired by Chief Justice Ivor Archie and includes Dr Marjorie Thorpe, chairman of the Public Service Commission; retired judges Annestine Sealy and Roger Hamel-Smith; and attorney David Patrick.
Brown-Antoine's conduct came into question last year in a letter penned by Senior State prosecutor Brent Winter, which alleged misconduct on the part of the judge. Winter also alleged his boss, Director of Public Prosecutions Roger Gaspard, refused to address the concerns he (Winter) raised and instead "swept my concerns under a rug".
In his letter of complaint dated December 8, 2014, Winter had claimed on November 6, 2014, Brown-Antoine "participated in an off-the-record ex parte (one side only) meeting with prosecutors", minutes after empanelling a jury in a murder trial.
Winter had written "the issues raised by the learned judge exemplified a bias towards the prosecution and were calculated to influence the prosecution in the pending case."
His five-page complaint had further accused Brown-Antoine of having "secret communications" with prosecutors in three previous criminal trials, "with a view towards influencing the outcome of those cases in favour of the prosecution."
His letter was copied to the Law Association and the Criminal Bar Association.
In responding to Winter's concerns, the JLSC, through the Service Commission, said, "The Judicial and Legal Service Commission (JLSC) has given careful consideration to your letter of complaint against Madame Justice Carla Brown Antoine, dated December 8, 2014, as well as her comments on your allegations submitted at the request of the JLSC, and has decided that no further investigation is required.
"Further, the JLSC is of the view that your allegations, taken at their highest, do not cross the threshold of seriousness required to trigger disciplinary proceedings against the learned judge under Section 136 of the Constitution."
Around the Web