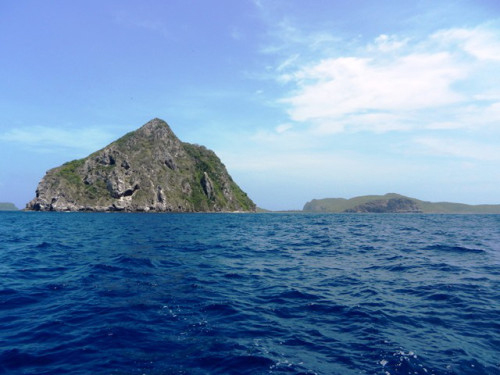 Kick 'em Jenny, an active submarine volcano approximately 8km off the north coast of Grenada has triggered an orange alert level in parts of the Caribbean after significant seismic activity.
According to the Caribbean Disaster Emergency Management Agency (CDEMA), at about 3am yesterday instruments monitoring Kick 'em Jenny recorded a strong continuous (lasting for more than an hour) signal. As a result of the observed activity the alert level of the volcano has been raised to orange.
An orange alert, which is the second highest alert level means that highly elevated levels of seismic/ fumarolic activity or unusual activity has been observed and an eruption may begin with less than twenty-four hours' notice.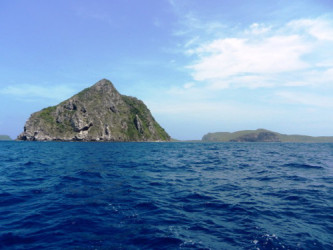 The only higher alert level is a red which signals an actually eruption.
Kick 'em Jenny is the only known 'live' (likely to erupt again) submarine volcano in the Eastern Caribbean. It is also, according the University of West Indies Seismic Research Centre (UWI-SRC), the most frequently active volcano in the region, erupting at least 12 times since it was discovered in 1939. The last eruption of Kick 'em Jenny occurred in December, 2001. This eruption triggered several small tsunamis one of which covered a coastal road in Barbados.
A UWI-SRC advisory notes that signs of elevated seismicity (earthquakes) began on 11th July and continue to the present with a total of more than 200 micro and small earthquakes, of different magnitudes being recorded in the last few days. The largest of these was recorded at less than magnitude 3.0.
Divers have also reported observations of degassing occurring off the west coast of Grenada.
As a result of the raised threat level and continued observed activity which is being closely monitored, all regional governments have been alerted through disaster coordinators and UWI-SRC urges Residents in Grenada, Barbados, St Vincent, and other CARICOM countries to remain on alert. Maritime activity is being carefully monitored with all shipping (essential/commercial) presently being held outside the first exclusion zone of about 1.5 kilometres from the summit while non-essential shipping (including pleasure craft) are urged to stay about 5 kilometres clear of the summit. An eruption, or increased activity around Kick'em Jenny, is particularly dangerous for ships since the gases it releases can sink vessels, due to lowering of the water density.
Any eruption of the volcano is likely to have the most effect on Grenada though at the present height of its summit, which is thought to be about 180m below the surface of the sea its impact could extend to Barbados in the south and St Maarten in the North.
Around the Web