(Jamaica Gleaner) – Caribbean literary legend and Jamaica-born novelist Anthony Winkler has died.
Winkler, renowned for his work The Lunatic, died at his Atlanta home in the United States on Friday, September 18. He is survived by his wife, Cathy.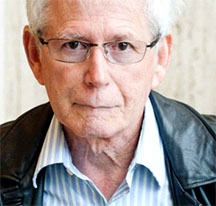 Winkler was born in Kingston in 1942, before migrating to the United States when he was 21 to pursue a Bachelor of Arts degree.
The Lunatic became Winkler's most popular work, and was such a success that it spawned a film adaptation in 1991, starring Paul Campbell. Another of his novels, The Annihilation of Fish, published in 2004, was also adapted for the screen. It was also critically ac-claimed. The distinguished author was also the co-author of a number of English grammar textbooks, and published numerous works of non-fiction and fiction that were sold worldwide.
Winkler's last published book was The Family Mansion, in 2013, and in 2014, he was awarded a Musgrave Gold Medal for his contribution to literature.
The Jamaica Film Commission was among the many organisations in Jamaica to express regret at his passing."The Jamaica Film Commission regrets the passing of Jamaica-born novelist Anthony Winkler. Winkler was probably best known for his 1987 novel, The Lunatic," a statement read. "The Commission wishes to express condolences to the members of his family and close friends.
He will be greatly missed by the literary community."
It went on to list some of the author's accomplishments throughout his career, including his 1993 achievement of being listed as one of the writers for the movie Cool Runnings.
Around the Web