(Trinidad Express) United National Congress (UNC) political leader Kamla Persad-Bissessar's landslide victory at the party's internal elections was a fair and square one, Rampersad Parasram, chairman of the Elections Management Committee, has said.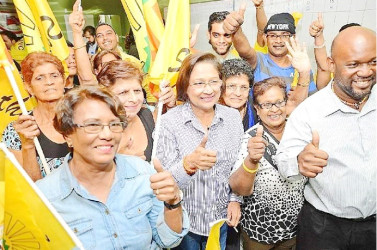 Parasram said the committee will release the results from Saturday's election today.
Preliminary results up to 4 a.m. yesterday showed that Persad-Bissessar beat her two competitors by a huge margin, amassing some 15,477 votes.
Persad-Bissessar led the Team UNC slate where all members won their positions.
There were 16 executive posts in addition to the post of political leader which were contested.
Oropouche East MP and former housing minister Dr Roodal Moonilal, who led the UNC Loyalists slate, received around 1,466 votes.
Former trade, investments and communications minister Vasant Bharath scored some 1,102 votes.
Around the Web