A West Coast Berbice (WCB) cattle farmer was found dead on Tuesday afternoon with his motorcycle on top of him, moments after he had a confrontation with one of his employees in the backdam.
While confirmation as to the cause of death of 61-year-old Edward Pestano awaits the findings of a post-mortem examination yet to be performed, some believe he may have had a heart attack. However, others are questioning whether the employee carried out his vocal threat to kill him, made during the confrontation.
Speaking from their Number 40 Village WCB home, his widow Rita Pestano said that Pestano and their grandson were in the backdam when Pestano realised that his employee was smoking marijuana. As a result, Pestano confronted the employee and vented his disapproval at his actions. An argument erupted between the two and Pestano fired the employee.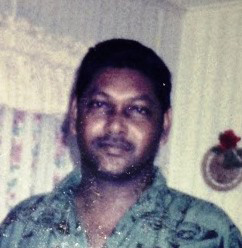 It was explained that the employee made threats to kill Pestano, poison the animals and burn down the cattle ranch. He then left the ranch but returned shortly after on a horse and chased behind Pestano who was on his motorcycle riding out of the backdam.
On noticing the man chasing behind his grandfather, Pestano's grandson jumped on his horse and rode out to meet him. He however found his grandfather motionless on the ground with his motorcycle on top of him.
The 12-year-old grandson tried to remove the motorcycle and rode out of the backlands and sought help. When police and family members arrived on the scene they realized that Pestano was dead.
The employee has since gone into hiding.
Pestano leaves to mourn his wife and four children along with grandchildren and other relatives and friends.
Police are investigating.
Comments

Three employees of the New Building Society were today released on self-bail after being arraigned before a Georgetown court on eight counts of unlawful confinement alleged to have occurred at its main branch.

HARARE, Zimbabwe, CMC – West Indies sneaked into next year's World Cup in England but barely, after needing the fortune of Duckworth-Lewis to beat Scotland by five runs in their final Super Six match of the ICC World Cup qualifiers here today.

GENEVA,  (Reuters) – Armed groups execute and torture civilians in Libya in almost complete impunity seven years after the revolution that toppled Muammar Gaddafi, the United Nations human rights office said on Wednesday.

A group of international researchers and petroleum policy advisors will today meet Cabinet ministers to discuss the emerging oil and gas sector and give insight into prudent preparations for the revenues that will be generated from the industry.

A 41-year old mother from Central Amelia's Ward, Linden, died on Monday evening, having reportedly suffered severe haemorrhaging after delivering a 10-pound baby at the Linden Hospital Complex.