LOS ANGELES, (Reuters) – Heirs of the late soul singer Marvin Gaye won a $7.4 million judgment yesterday against recording stars Robin Thicke and Pharrell Williams, who a jury found plagiarized the Motown artist in the creation of their hit single "Blurred Lines."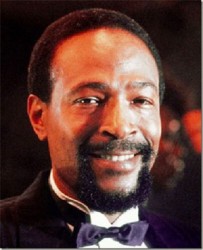 The U.S. District Court jury in Los Angeles sided with Gaye's estate, finding that parts of his 1977 hit "Got to Give it Up" were lifted by Thicke and Williams for their 2013 R&B chart-topper.
The jury awarded Gaye's heirs $4 million in actual damages plus $3.4 million in profits that Thicke and Williams were found to have derived from their copyright infringement.
Several other parties sued by Gaye's estate, the rapper T.I. and various music companies, were cleared of infringement.
Gaye's daughter, Nona Gaye, hugged her attorney and wept as the court clerk read the verdict capping a weeklong trial that explored the boundaries between artistic inspiration and theft.
"Right now I feel free, free from, honestly, from Pharrell Williams and Robin Thicke's chains and what they tried to keep on us, and the lies that they told," she said.
Neither Thicke nor Williams was present for the verdict.
Their lawyer, Howard King, said they were keeping their options open. "It's a lot of money. It's not going to bankrupt my clients. It's a disappointing number," he said.
The attorney for Gaye's heirs, Richard Busch, said they would seek an injunction to halt further distribution of "Blurred Lines."
The suit cited magazine interviews given by Thicke in which he admitted drawing on "Got to Give it Up" when producing and recording "Blurred Lines."
Thicke said later in sworn statements he was high on painkillers and alcohol when "Blurred Lines" became a hit and that he exaggerated his contribution to writing the song.
Around the Web