JERUSALEM, (Reuters) – Israeli Prime Minister Benjamin Netanyahu pledged yesterday to form a new governing coalition quickly after an upset election victory that was built on a shift to the right and drew an immediate rebuke from the White House.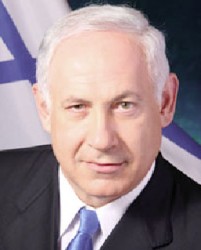 In the final days of campaigning, Netanyahu abandoned a commitment to negotiate a Palestinian state – the basis of more than two decades of Middle East peacemaking – and promised to go on building settlements on occupied land. Such policies defy the core vision of a solution to the Israeli-Palestinian conflict embraced by President Barack Obama and his Republican and Democratic predecessors.
With nearly all votes counted, Netanyahu's Likud had won 29 or 30 seats in the 120-member Knesset, comfortably defeating the centre-left Zionist Union opposition on 24 seats. A united list of Israeli Arab parties came third.
The result was a dramatic and unexpected victory for Netanyahu – the last opinion polls four days before the vote had shown Likud trailing the Zionist Union by four seats. Although Netanyahu must still put together a coalition, his victory all but guarantees that Israel's president will give him the first opportunity to form a government, putting him course to become the longest-serving leader in the country's history.
"I am moved by the responsibility Israel has given me and I appreciate the decision by Israel's citizens to elect me and my friends, against all odds and in the face of powerful forces," Netanyahu said during a traditional thanksgiving visit to Judaism's holy Western Wall in Jerusalem.
But the promises he made to ultranationalist voters in the final days of the campaign could have wide consequences, including deepening rifts with the United States and Europe and potentially emboldening Palestinians to take unilateral steps towards statehood in the absence of any prospect of talks.
The White House scolded Netanyahu for abandoning his commitment to negotiate for a Palestinian state and for what it called "divisive" campaign rhetoric toward Israel's minority Arab voters.
Washington signaled that its deep disagreements with Netanyahu will persist on issues ranging from Middle East peacemaking to Iran nuclear diplomacy.
Saeb Erekat, chief Palestinian negotiator in peace talks that collapsed last year, lamented "the success of a campaign based on settlements, racism, apartheid and the denial of the fundamental rights of the Palestinian people". Likud said Netanyahu intended to form a new government within weeks, with negotiations already under way with the far-right pro-settler Jewish Home party led by Naftali Bennett, the centrist Kulanu party and ultra-Orthodox groups.
The critical party to get on side will be Kulanu, led by former Likud member and communications minister Moshe Kahlon, who won 10 seats, making him a kingmaker given his ability to side with either Netanyahu or the centre-left opposition.
"The citizens of Israel expect us to quickly put together a leadership that will work for them regarding security, economy and society as we committed to do – and we will do so," Netanyahu said.
Netanyahu's deputies were already holding preliminary talks with potential coalition partners, Israeli media said.
President Reuven Rivlin said he would launch consultations with party leaders on Sunday to try and form a new government as soon as possible.
Around the Web