SYDNEY, (Reuters) – Former conservative Australian Prime Minister Malcolm Fraser, who led the country from 1975 to 1983, has died, his office said in a statement yesterday.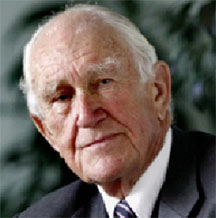 Fraser died peacefully in the early hours of yesterday morning after a brief illness, the statement said without elaborating.
"We appreciate that this will be a shock to all who knew and loved him," the statement said.
His death comes five months after his predecessor and former Labor opponent, Gough Whitlam, died.
Around the Web