LAUSANNE, Switzer-land (Reuters) – The foreign ministers of France and Germany joined the top US and Iranian diplomats yesterday to help break an impasse in nuclear negotiations as major powers and Iran closed in on a two- or three-page accord that could form the basis of a long-term deal.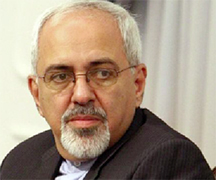 The negotiations, in progress for nearly 18 months, aim to hammer out an accord whereby Iran halts sensitive nuclear work in exchange for the lifting of sanctions, with the ultimate aim of reducing the risk of a war in the Middle East.
US Secretary of State John Kerry and Iranian Foreign Minister Mohammad Javad Zarif have been in Lausanne for days to try to reach a preliminary deal by a self-imposed deadline of March 31, and they held several rounds of talks on Saturday. But close as they have come to the outline of an agreement, the two sides still have deep disagreements that could wreck a deal. Zarif says the six powers – the United States, Britain, France, Germany, Russia and China – are now the ones who must compromise. "In negotiations, both sides must show flexibility," Zarif said on Twitter. "We have, and are ready to make a good deal for all. We await our counterparts' readiness."
Western officials close to the talks said it was up to Iran to compromise on the remaining sticking points, which include Tehran's ambitions concerning nuclear research and development and the immediate removal of UN sanctions.
"The serious but difficult work continues," a senior US State Department official said. "We expect the pace to intensify as we assess if an understanding is possible."
Around the Web