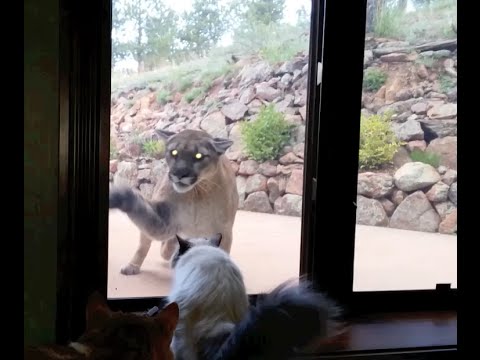 DENVER, (Reuters) – A video of an unfazed, fluffy house cat staring down a large mountain lion as the predator paws at a Colorado kitchen window has gone viral, receiving nearly 1 million views on YouTube in just a couple of days.
The footage, recorded at a home in the Rocky Mountains about 10 miles west of Boulder, shows the cat sitting on the windowsill and meowing as the much-bigger mountain lion looks into the house, its eyes glinting gold in the light.
The video was posted on Sunday and by mid-morning on Tuesday it had already been watched more than 945,000 times.
Around the Web