(Jamaica Observer) Digicel Group's mobile subscriber base and total revenues remained flat amid posting a US$157.6 million (J$18.2 b) net loss for its March 2015 year end, documents indicate.
The group announced plans last week to list on the New York Stock Exchange.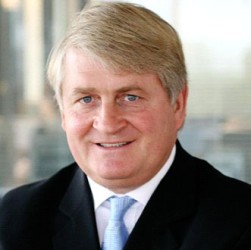 The revenues of the group controlled by Irish billionaire Denis O'Brien remained flat year-on-year at US$2.79 billion compared to US$2.75 billion a year earlier. However, its earnings totalled US$1.2 billion before interest, taxation, depreciation and amortisation. Despite the net loss the group described itself as the young "fashionable" market leader in 21 of the 31 markets it operates within.
"The Digicel brand is one of Digicel's most significant assets. Digicel believes [it] is known as a young, vibrant and fashionable company," stated the documents sent to the US Securities and Exchange which asserted that the brand's 'top of mind' rating stands at 85 per cent in Jamaica versus 14 per cent for its main competitor. "Digicel believes it has cultivated the image of a nimble competitor who successfully challenged incumbent providers to bring real quality, choice and value to underserved market segments."
Digicel holds 13.59 million mobile subscribers — 13.46 million in 2014 — with market share (as a percentage of the total mobile subscribers) hovering at or above 50 per cent in 20 of its 31 markets.
"Digicel's leadership position in its markets minimises the impact of mobile termination rate reductions. Digicel's market position, distribution, customer knowledge and segmentation strategy allow it to launch plans, products and access customers with new products and services quickly," it stated.
A rapid growth area for the Digicel group relates to its diaspora revenues which grew from US$26 million in 2010 to US$128 million for 2015 growing at a constant annual growth rate of 37.5 per cent.
Digicel subscribers and their families in the US, UK, Canada, Australia and New Zealand can purchase mobile top-up remotely for use in its markets. Digicel's diaspora business targets a population of approximately 10 million immigrants living in these countries and an estimated remittances market of approximately US$'9 billion.
"By marketing directly to this diaspora, Digicel can drive international calling and allow these communities to 'gift' top-up to people in their markets. To develop our diaspora product, we have established a Miami-based team and marketing presence in New York, Los Angeles, Canada and London," stated Digicel in its document. The timeline to list and the amount are uncertain up to print. However, Digicel intends to use its net proceeds of its initial public offering for general corporate purposes, including capital expenditure, acquisitions and to repay existing indebtedness. As at March 2015 the group's US$6.49 billion in total debt towered over its US$4.64 billion in total assets, financials indicated.
The group's revenues when disaggregated a year earlier as at March 2014 listed the operations in Papua New Guinea earning US$500 million, Haiti at US$498 million, Jamaica at US$435 million, Trinidad & Tobago at US$260 million, French West Indies at US$213.7 million, El Salvador at US$118.6 million, Guyana at US$83.2 million, the Eastern Caribbean at US$83.6 million and other locations at US$561 million.
O'Brien founded Digicel in October 2000 and launched its initial mobile operation in Jamaica in April 2001 then quickly spread into other territories. Digicel group now holds interest in some 143 subsidiaries with most owned 100 per cent by the group. The group connects to many of its markets via a private jet which booked charges totalling US$26.5 million over three years. "We have entered into a passenger services agreement with AC Executive Aviation Services Limited, which operates an aeroplane owned by a company controlled by Mr O'Brien, whereby we have agreed to purchase on a monthly basis an agreed number of flight hours. AC Executive Aviation Services Limited is controlled by Mr O'Brien. Rental charges were paid to this company of US$8.7 million, US$8.6 million and US$9.2 million in fiscal 2015, 2014 and 2013, respectively," stated the document.
Around the Web