(Reuters) Chicago's police chief was ousted yesterday after days of protest over a white officer's shooting of a black teenager 16 times and the department's refusal to release a video of the killing for more than a year.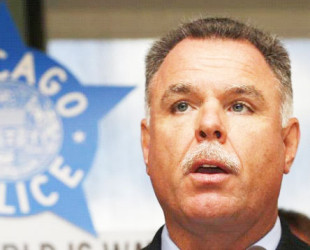 Mayor Rahm Emanuel announced during a news conference that he had asked Garry McCarthy, police superintendent since May 2011, to resign. Emanuel also said he was creating a new police accountability task force.
The white officer, Jason Van Dyke, was charged a week ago with first-degree murder in the killing of Laquan McDonald. The video, from a patrol car's dashboard camera, was released on the same day.
High-profile killings of black men at the hands of mainly white law enforcement officials in U.S. cities have fueled demonstrations for some two years, stoking a national debate on race relations and police tactics.
Emanuel, a Democrat and former chief of staff to President Barack Obama, said he was responsible for what happened in the case, the same as the police superintendent. He said the creation of the task force was meant to rebuild trust in the police department of one of the country's largest cities.
Around the Web