(Reuters) With encouragement from 150 world leaders ringing in their ears, government negotiators in Paris sought yesterday to turn that rhetoric of unity into the text of a global deal to slow climate change.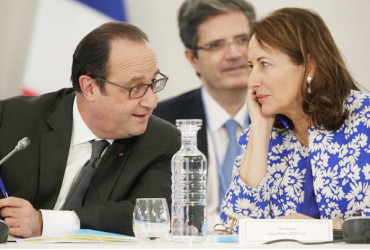 But as the leaders departed Paris, it became apparent that disagreements which have blocked a deal over four years of lead-up negotiations remain unresolved.
Negotiators from the 195 countries with a place at the table resumed work on a draft text that still runs to more than 50 pages and is riddled with sticky issues to be settled.
The biggest obstacle is money: how to come up with the billions of dollars developing nations need to shift from fossil fuels and adapt to the impacts of climate change.
At Tuesday's technical talks, countries restated their well-known negotiating positions on the question with few hints of compromise.
China's delegate Su Wei "noted with concern" what he called a lack of commitment by the rich to make deep cuts in greenhouse gas emissions and help developing nations with new finance to tackle global warming.
And the group of the 48 least developed countries urged far tougher action to limit rising temperatures.
"It's back to the nitty gritty," said Alden Meyer, of the Union of Concerned Scientists, adding the opening day was "all good but that does not resolve the crunch issues."
Certainly there was still some hangover of goodwill from Monday, when a parade of leaders stepped to the podium to assert the imperative of getting a deal.
Many delegates said the large turnout of leaders, almost all expressing sympathy for the French people after attacks by Islamic State militants killed 130 in Paris this month, set a less hostile tone than the one that prevailed in the last talks in Copenhagen in 2009.
French President Francois Hollande said he was encouraged by the start of a conference that is planned to run until Dec. 11. "It's set off well but it has to arrive too," he told reporters.
The mood had also been brightened by major spending announcements, including a plan by India and France to mobilize $1 trillion for solar power for some of the world's poorest people and a private sector initiative led by Microsoft co-founder Bill Gates to mobilize billions of dollars for new energy research and development.
Around the Web