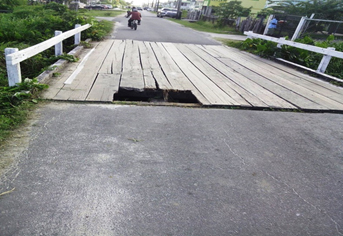 Dear Editor,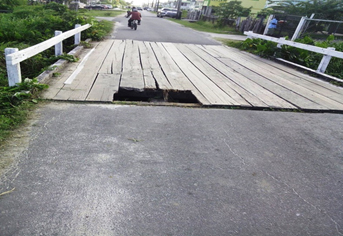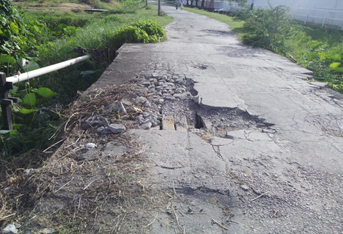 The bridge shown in the photo is located on the Industry access road between the Railway Embankment and the main East Coast highway. It has been in this state for over 11 months and many vehicles have had to be pulled out of that gaping hole which is going from bad to worse daily.
The second photo shows the state of the bridge which leads into Atlanticville, and which has been a source of concern for some time now. It is located between Grahams Hall and the East Coast highway and is the main access for persons using the Railway Embankment road.
It may also be pertinent to note that many heavy duty vehicles are using these bridges on a daily basis, and one could only hope that repairs could be expedited so as to avoid fatalities.
Yours faithfully,
Alex Edwards
Around the Web