West Indies' performance in their defeat by nine wickets by England in Monday's World Cup warm-up match in Sydney has been roundly criticised by the British media.
Their casual attitude and Chris Gayle's absence from the field when England batted were highlighted in several reports.
"It is hardly an exaggeration to say there was more urgency among the West Indies players when a fire alarm caused an evacuation of the Sydney Cricket Ground on Monday than at any time in a woefully one-sided contest," Paul Newman wrote in the Daily Mail.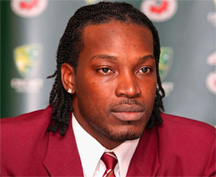 He added: "Chris Gayle, for one, was forced into his first real exercise of the day in hurriedly leaving the SCG after a World Cup warm-up in which he was dismissed first ball then failed to take the field as England cantered to a nine-wicket win. The emergency turned out to be false, but alarm bells must be ringing for West Indies."
According to Stephen Brenkley in The Independent, it was "the latest in a long and as yet unbroken line of abysmal displays produced by West Indies, which should persuade all onlookers who care about global cricket to fear for the product.
"England seized their opportunity in helpful bowling conditions but they were helped, nay guided, by a breathtaking demonstration in the art of wretched batting," he wrote.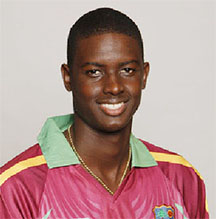 "England will draw limited value from a facile victory against, surely, the worst side they will face during their time in Australasia," Richard Hobson commented in The Times. "Even Scotland and Afghanistan, opponents in their World Cup group, will be disappointed if they play as abjectly as West Indies yesterday."
Newman took up the theme in the Daily Mail.
He claimed that England's opposition in the tournament would "not come much more inferior than West Indies, who did not appear to have any heart for the battle under cloudy skies and with the green-tinged pitch offering seam movement and bounce."
Former England seam bowler Mike Selvey in The Guardian focused on the batting that led to the West Indies rout for 122.
"England gave an efficient enough display in bowling out West Indies inside 30 overs but their efficiency was enhanced by such dismal devil-may-care batting from the opposition," he wrote.
Former England captain Mike Atherton devoted his column in The Times to the problems of new captain, Jason Holder.
"Does any cricketer right now have a harder task than Holder?" was his rhetorical question.
"Captaining your country at the World Cup is about the highest accolade a cricketer can be given, but do not envy the young Bajan over the coming weeks," Atherton wrote from personal experience; he led England in the 1996 tournament in India, Pakistan and Sri Lanka.
"Unproven as a player and a leader and, at just 23 years of age, the youngest captain in West Indies' history, he is charged with galvanising a team riven by discord in recent times and one for whom the glory days are a distant memory," he  noted. "One fears for the young man."
The Telegraph's Nick Hoult described the defeat as "exactly the wrong kind of start," for Holder.
"He may be a seam bowler with the build of Joel Garner but he is yet to acquire the captaincy stature to match the physique," he wrote. "That will take time, something he does not have with the challenge of handling the big characters in his team an immediate concern."
In the Melbourne Sun-Herald, Dan Walsh was also concerned over the responsibility placed on Holder: "Even for a region famous for bickering, in-fighting and inter-island disputes, the young paceman is taking charge at one of the most tumultuous times in West Indian cricket history." (Tony Cozier).
Around the Web