National Under-15 players Ashmead Nedd and Alphius Bookie's batting led Georgetown to a comprehensive victory over East Coast in the second round of Demerara inter-association cricket at Everest Cricket Club ground yesterday.
Bookie (75) and Nedd (51) shared in a 99 run partnership which helped Georgetown to recover from a shaky position of 56-3 to its eventual score of 210 all out in 48.5 overs. The pair's batting was enough to give Georgetown a win by 103 runs after East Coast were restricted to 107 all out in 40.3 overs.
It would have been the second successive century stand in as many matches for Bookie and Nedd if they had added just one more run. Bookie was at his usual best showing elegance and maturity as he stroked the ball to the ropes on 10 occasions while Nedd was aggressive in his supporting role striking four fours and two sixes off just 66 deliveries.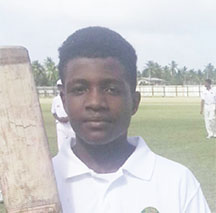 They used their experience to manipulate the ball into the gaps while being severe on anything loose from the East Coast bowlers to ensure Georgetown set a competitive total. After adding 99 runs, their partnership ended when Tyrese Assanah struck to remove Nedd.
Nedd's dismissal sparked a collapse for Georgetown, who lost their last seven wickets for 57 runs. Assanah 3-29 from 10 overs led East Coast's attack while Pradesh Balkishun and Amin Gangadin collected two wickets each.
In reply East Coast was off to a reasonable start as openers Anil Singh (19) and Robin Williams (13) added a 35 run partnership for the first wicket. However, after their stand was broken, the Georgetown bowlers led by Nedd made constant inroads.
Only Gangadin (14) and Danesh Ali (13) of the other batsmen reached double figures. Nedd ended with figures of 3-15 from eight overs to sum up a good all-round performance. Sachin Singh assisted Nedd, with 2-6.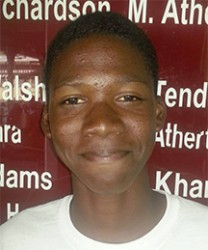 Across at the Demerara Cricket Club (DCC) ground, East Bank prevailed by one wicket in their low scoring encounter against West Demerara.
In a match where 111 extras were delivered and none of the batsmen managed to pass 20, East Bank held on to end on the winning side. With a target of 129 to get in 50 overs, the East Bank side got home, thanks to some 49 extras compliments of the West Demerara bowlers. In East Bank's total of 129-9 from 34 overs, Jamal Michael 18 and Tuen Hicks 17 were the main contribution with the bat as Jetendra Thisiram (4-33) and Satesh Basdeo 2-24 bowled effectively for West Demerara.
Earlier, when West Demerara batted, the East Bank bowlers contributed 62 runs in extras to their total which ended in 39.4 overs, with Sayendra Pooran making 20. Michael (4-15) and Hicks (3-27) combined to take seven of West Demerara's wickets.
Around the Web