RICHARD AUSTIN'S death in his native Kingston on Saturday, aged 60, cut short a life that began with optimism for a bright cricketing future and ended with years of debilitating cocaine addiction, ironically brought on by the very game at which he excelled.
It turned him from an exceptionally gifted all-round sportsman to a bedraggled vagrant, trawling the streets of Kingston, depending on sympathetic handouts from those who recalled his time as one of Jamaica's finest sportsmen.
As I came to discover over time, the tall, slim individual known by the mystifying nickname as "Danny Germs" throughout his playing days, would chat intelligently and passionately in his more coherent moments about the state of West Indies cricket and his experiences for Jamaica and for West Indies which he represented under diverse banners in Tests, in Kerry Packer's World Series Cricket and, finally and destructively, in the two 'rebel' teams that toured apartheid South Africa in 1983 and 1984.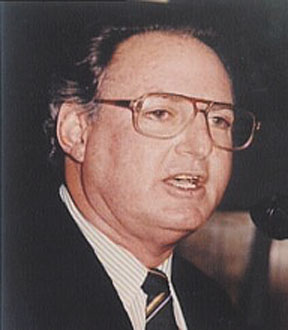 In a late night session around the bar at Kingston's Pegasus Hotel during South Africa's tour five years ago, Robin Jackman, the former England bowler and a fellow commentator, was staggered by the passion and perception of such an obviously broken man.
A prodigy from the Kingston's rough, underprivileged district of Jones Town, Austin rose to become, in his youthful heyday, Jamaica's opening batsman, a bowler of either steady, sometimes incisive off-spin or new ball medium-pace and an electrifying fielder. When required, he could also keep wicket capably.  As a key forward for football club champions, Arnett Gardens, he was said to be good enough to have won Jamaica colours as well but for his concentration on cricket. Table-tennis was another ball game at which he shone.
Consistent performances over three regional seasons for Jamaica earned Austin selection for the first two Tests against Australia in the Caribbean in 1978. But for a catch in the second Test to dismiss Graham Yallop off Colin Croft, it was a low-key and, as it turned out, short-lived start.
But what a catch. It is still vividly remembered by those who saw it, and even some who didn't, as among the most spectacular ever seen at Kensington. "A full-blooded shot off the legs was lifted a few inches off the ground and Austin spread-eagled himself to grasp the ball right-handed," was how I described it in the West Indies Cricket Annual but the words didn't do it justice.
That night, he signed for WSC's second season; he was promptly dropped for the third Test, along with Deryck Murray and Desmond Haynes, two other WSC contractees. Their omission triggered a mass withdrawal of all Packer's men, led by captain Clive Lloyd.
Austin's failure to regain his Test place once WSC ended following Packer's settlement with the Australian Cricket Board persuaded him to seek other opportunities. The powerful West Indies team of the time was a virtual closed shop; South Africa offered a lucrative pay packet as well as competitive cricket. It also defied the growing international pressure against the all-white regime, not least through sporting boycotts.
Those who embarked on the "rebel" tour were aware they would be banned by the West Indies Cricket Board from all cricket as a result; what Austin apparently didn't appreciate was the depth of feeling in Jamaica where the government was vehemently opposed to contact with the white supremacist regime, more especially by a team comprising black West Indians.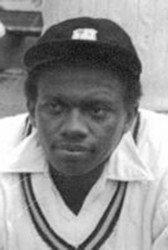 On their return, Austin and the other Jamaicans in the team (captain Lawrence Rowe, Herbert Chang, Everton Mattis and Ray Winter) were treated as pariahs, forsaken by their countrymen, most hurtfully by previous teammates.
Rowe moved to Miami, where he started a successful new life. His previously stellar reputation in Jamaica remains tarnished; in the face of public pressure, the Jamaica Cricket Association (JCA) changed its decision to place his name on a pavilion at Sabina Park in November, 2011, nearly 27 years after his ill-advised venture into South Africa for which he later apologised. Mattis and Wynter also emigrated to the United States to avoid the public anger.
Unable to follow, Austin and Chang were left shattered men, at first condemned, later shunned by society. Chang, a Jamaican of Chinese descent who had a solitary Test in India in 1978-79 in the absence of the Packer players, has existed as a recluse, rarely seen in public.
While the effects were somewhat less severe elsewhere in the Caribbean, wicket-keeper David Murray in Barbados and all-rounder Bernard Julien in Trinidad also endured difficult times following their return home.
Austin's 2,097 runs in 38 first-class matches between 1975 and 1984 were made at an average of 33.82. The first of his four hundreds was his highest, 141 against the touring Indians, including the celebrated spinners Erapali Prasanna and Bhagwat Chandrasekhar, in 1976. His third wicket partnership of 308 with Maurice Foster against Trinidad and Tobago at Montego Bay in the 1977 Shell Shield remains a Jamaican record; Austin made 131, Foster 213.
His all-round ability was best exemplified in Jamaica's 1978 Shield match against Trinidad and Tobago at the Queen's Park Oval; his 88 and 56 opening the batting were complemented by off-spin figures of 4-45 and 8-71.
His last match for Jamaica was against the Windwards in the 1982 Shield. The following season he was off to South Africa; it was a journey that utterly transformed his life.
Around the Web