SYDNEY, Australia, CMC – Former West Indies captain Sir Richie Richardson says cricket's revival in the Caribbean will pivot on how much emphasis in place on development at the grassroots level.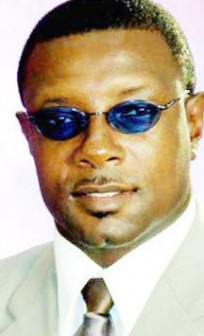 The current Windies team manager said there had been little investment at that level during the glory years and said any return to the pinnacle would involve a renewed emphasis on coaching throughout these various age groups.
"What's important to me is what we produce at home, what we do at the grassroots level, what systems are in place," Richardson said.
"We look at various islands, how well we coach our players and youngsters, how well we develop our facilities. These are the things that for me would make a difference and things we need to focus on at this point."
Sir Richie was part of the dominant West Indies team of the 1980s, which also involved the likes of fellow Antiguans Sir Vivian Richards and Sir Curtly Ambrose.
Together, they formed a feared unit which controlled Test and one-day cricket, up until the start of the 90s decade.
Reflecting on that halcyon era, Sir Richie believes this is where the mistakes had been made.
"When we were on top I can recall a number of [people] playing calling to professionalise the system. We were still doing pretty well but very little was done," Richardson recalled.
"I believe if we had started to seriously look at our cricket long ago then we would not have been in the situation that we are in right now.
"A number of us had travelled around the world and seen what was happening and we realised people were investing in the game at all levels. They were paying serious attention to the game.
"We just sat back and assumed we would beat the world, but life is not like that."
Sir Richie has been helping to oversee the senior team's development in recent years and is currently helping to prepare the side for their outing at the ICC World Cup here in Australia and New Zealand.
Though a talented bunch, he believes West Indies' focus must be on consistency.
"There's no point looking at us to create miracles here," Sir Richie said.
"We'll win the odd tournament and some good games but for us to win consistently and beat the rest of the world again it's going to take a lot of preparation."
Around the Web