Assistant Commissioner of Police Neville `Cody' Cadogan was brilliant while Jenell Smith and Paola Da Silva lent Cadogan excellent support but their efforts failed to stop the Felix Austin Police College (FAPC) from running away with the tie when the Guyana Police Force Headquarters Inter Department knockout dominoes competition got underway recently at the Police Sports Club.
Cadogan marked the maximum 18 games while Smith and Da Silva chipped in with 16 and 15 games respectively as Police Consumers Limited   tallied 78 games behind FAPC's 83. Eliminated was the Office of Professional Responsibi -lity who only managed 75 games.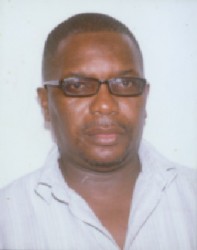 Keithon King 17 and Rocky Hutson and Michael Profitt with 16 games each were the top markers for FAPC. The top scorer for OPR was Wayne Caleb with 17 games while Michael Adolphus and Keon Boston contributed 15 games apiece.
In other results Construction, 76 games and Finance 71 games eliminated Transport who could only muster 65 games.
Construction's top scorers were James Langevine with 17 games and Kevis Mendonca with 15 while June Pollard, 16, Michael Sutton, 15 and Marlon Kellman 14 were the main scorers for Finance.
Orin Norville, 17 and Nicolette Wilson, 16 were the top scorers for the Transport team.
Criminal Investigation Department (CID) HQ, with 97 games and Traffic HQ with 82 games advanced at the expense of mounted Branch who rode out of the competition after only mustering 76 games.
For CID HQ, Judy Sandiford and Munilall Persaud each marked the maximum 18 games while Suraj and Devendra Singh supported with 16 games each.
Not to be outdone Traffic's Nyron Hassan top scored the maximum 18 games   and he received support from Harold De Vira and Floyd Reddock with 15 games each.
For Mounted Branch, Carl Saul scored the maximum 18 games in a losing cause.
And, in the final first round fixture, Immigration with 73 games won from Quarter Master Stores Combined on 65 games and Public relations Office (PRO) in the cellar on 55 games.
For Immigration, Kevin Archer, better known for his prowess at football, showed that he was adept at indoor games too by marking the maximum 18 games while Elizabeth Jacobs 16 and Samantha Boston 15 were the top markers for QMS Combined. The top scorer for the Public relations Office was Clarence Green who mustered 13 games.
The competition is continuing.
Around the Web