Next Saturday at the Cliff Anderson Sports Hall, boxing fans can look forward to more than just 38 rounds of fistic fury.
Major entities, Fly Jamaica, Kings Jewellery World and Banks DIH Limited have added door prizes for lucky patrons attending the five-fight 'Caribbean Collision' card.
The prizes include tickets to overseas destinations, jewellery and the world's most consumed alcoholic beverage.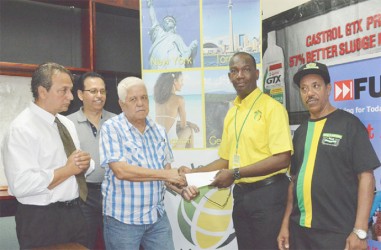 According to Wesley Tucker, Senior Marketing Officer of Fly Jamaica, the airline will be giving away two tickets to any of its three destinations: Toronto, New York and Jamaica.
The other door prizes include a gold cricket band from King's and two cases of GT Beer from Banks.
It was also announced yesterday that Guyoil and GTM are also onboard the event after presenting undisclosed amounts of cash to the top brass of the Guyana Boxing Board of Control.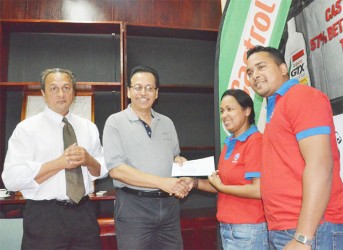 'Caribbean Collision' will be headlined by Jamaican, Sakima Mullings and former world-rater and multiple division champion, Clive 'The Punisher' Atwell for the WBC CABOFE light welterweight title.
The main supporting bout will feature a rematch involving Mark Austin and Dexter 'The Cobra' Gonsalves. Their welterweight event is scheduled for eight rounds.
In another rematch, CABOFE middleweight champion Edmond DeClou will square off against national super middleweight title holder, Derrick Richmond in an eight-round middleweight contest. DeClou has not been in the ring since October, 2013 after his career was shelved due to a broken jaw compliments of a left hand from Richmond.
Debutant, Keeve Allicock will lace it up against undefeated prospect, Quincy Gomes in a lightweight fight scheduled for six rounds.
The season premier also features debutants Travis Fraser and Charwyn Estwick matching gloves in a four-round light middleweight contest.
Tickets cost $3000 for ringside and half that amount for regular seating.
Bell time is 20:00hrs.
Around the Web