Trinity Grid Holdings (TGH) Pacesetters opened their campaign on a winning note dismantling Wismar Pistons 72-36 when the second annual Guyana Amateur Basketball Federation (GABF) 'Road to Mecca' National Club Championship commenced on Sunday.
Shawn Gillis, Randy Richardson and Michael Turner led the rout for the winners in the match played at the Cliff Anderson Sports Hall on Mandela Avenue. Gillis netted 13 points and had seven assists while Richardson recorded a double-double of 11 points and 13 rebounds.
Turner, on the other hand, shot his way to 12 points. Stryon Obermuller was the top scorer for the Linden side with nine points and six boards. In another fixture, Plaisance Guardians overcame Amelia's Ward Jets 66-56.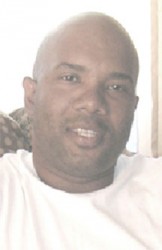 Nikkoloi Smith led all scorers with 21 points while Trenton Woolford and Ron Campbell contributed 14 and 12 points respectively in the win. Registering respective double-doubles were siblings Allister and Adrian Webster.
Allister recorded 15 points and 14 rebounds while Adrian grabbed 12 rebounds and netted as many points. In the opening matchup, Pepsi Sonics downed Half Mile Bulls 77-60. Jason Squires shot his way to 26 points while grabbing six rebounds and five steals.
He was supported by Trevor Smith who netted 19 points and registered six rebounds. Terron Welch was top scorer for Bulls with 19 points while Dennis Niles scored 15 points.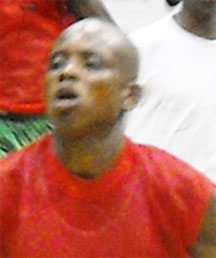 The second match saw Kashif and Shanghai Kings defeating Georgetown Masters by a 77-61 margin.
Abdulla Hamid led the way for the winners with 18 points and eight rebounds while Marvin Hartman supported with 13 points and four steals. Leading the way for the losers with a game-high 23 points, eight rebounds and seven assists, was former Caricom All Star guard Lugard Mohan.
The action is billed to continue tomorrow at the same venue with two fixtures. In the opening affair, Colts will battle Bankers Trust Falcons from 19:30hrs while losing finalist Retrieve Raiders will oppose NA Warriors in the feature showdown from 21:30hrs.
Winners of the tourney will pocket $400,000 and the championship trophy while second, third and fourth place finishers will receive $200 000, $150 000 and $75 000 correspondingly.
The tourney will also be used as part of the selection process for the upcoming international series against Bermuda to be held next month.
Around the Web