Brooklyn X2 Promotions will be staging an Inter-Ward Knockout Futsal tournament from March 6th at the Mackenzie Sports Club (MSC) ground in Linden.
The event, which will conclude on April 19 at the same location, will feature 10 teams competing for over $1,000,000 in cash and prizes.
Organisers Marlon Washington, a former national table tennis and football stalwart and overseas-based Kevin Albert, said they expect the lucrative tournament to be keenly contested.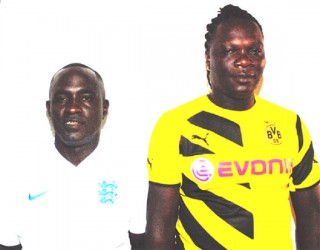 Teams set to compete in the event are Mines, Silver Town, Canvas City, Block 22, Wisroc, Christianburg, Train-line, Scheme Valley, South Amelia's Ward and Kara.
Event victors will walk away with $400,000 and the championship trophy while the second place side will receive $200,000 and the respective trophy. The third positioned side will receive $125,000 and the corresponding trophy while the fourth place finisher will receive $75,000.
Around the Web