Chairman of the Guyana Football Federation (GFF) Normalization Committee Clinton Urling said the entity is pleased to have former Trinidad and Tobago Football Association (TTFA) General Secretary Richard Groden serve in the same capacity at the GFF.
Groden was recently officially appointed to the post of General Secretary by the committee.
According to the official release, Groden will commence his duties on March 2 2015 and will conclude his tenure at the end of the committee's lifespan.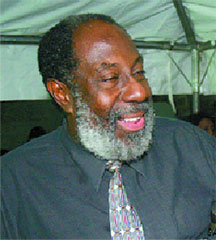 The Trinidad and Tobago national replaces Mabiola Howard who held the post during the latter stages of the Christopher Matthias-led administration prior to her contract's nonrenewal by the FIFA appointed committee.
Groden, the former TTFA executive, along with several high profile members of the Caribbean Football Union (CFU) were investigated by International Federation of Association Football (FIFA) in the wake of the Mohammed bin Hammam cash-for-votes scandal of 2011.
The resulting investigation led to then Confederation of North, Central American and Caribbean Association Football (CONCACAF) President Jack Warner resigning from his post.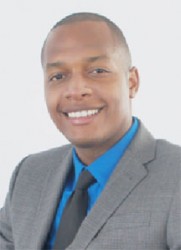 Similarly implicated in the scandal was then GFF President Colin Klass and General Secretary Noel Adonis. Klass was banned for 26 months while Adonis was suspended for 30 days for their involvement. Groden, on the other hand, escaped any such ban and was only given a warning by FIFA.
In an invited comment Urling told Stabroek Sports:"Groden was appointed based on his extensive experience as a General Secretary. The NC is gratified to have Groden serve as GS during our tenure." According to Urling an investigation does not presume any wrongdoing, and he stated that the Trinidadian was cleared of any misconduct and transgression that occurred during the scandal by the world governing body.
"He was cleared during the FIFA investigations and the fact that CONCACAF recommended him is testimony to his standing with the regional governing body," he added.
He further said "Those who were found guilty during the investigations were all suspended by FIFA. Many of those who were suspended continued to serve as General Secretaries and Presidents throughout the region after the suspensions were lifted," said Urling.
Around the Web