NEW YORK, (Reuters) – New York Knicks leading scorer Carmelo Anthony will have season-ending surgery on his left knee, the last-placed NBA team said yesterday.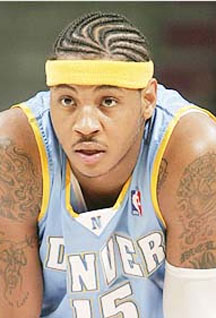 The eight-time All-Star forward will have a patella-tendon debridement and repair to remove damaged and dead tissue that has been bothering him since the second game of the season, the Knicks said in a statement.
Anthony, whose recovery is expected to take from four to six months, will miss New York's final 29 games.
Playing his first season of a five-year, $124 million contract, Anthony was averaging 24.2 points, 6.6 rebounds and 3.1 assists in 40 games.
Anthony has been in and out of the Knicks lineup due to his knee, although he suited up and played in Sunday's All-Star Game on his home court at Madison Square Garden.
Knicks president Phil Jackson said the team had cleared Anthony to play in the All-Star Game.
"We know it was type of surgery that is corrective, and he could play on it," Jackson said. "He could tweak it as he has a number of times this year. It causes discomfort and inability to play at times. We felt comfortable with him playing in the All-Star Game."
The Knicks (10-43) have gone 0-13 this season when Anthony sits out.
Around the Web