The long awaited Track and Field stadium at Leonora is scheduled for a March 27 opening and athletics will be allotted a half hour slot as part of the grand opening.
This is according to a press release from the Athletic Association of Guyana (AAG).
The release stated that athletics will form part of the showcase for the opening of the Leonora Stadium next month.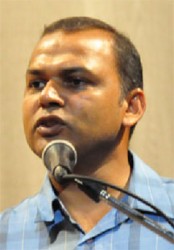 This was agreed yesterday after Minister of Sport Dr. Frank Anthony, Director of Sport, Neil Kumar and AAG president, Aubrey Hutson visited the facility.
The opening of the facility should be an evening affair, with events under lights.
The executive of the association is to meet to finalize events and the age group of the athletes who will be on show.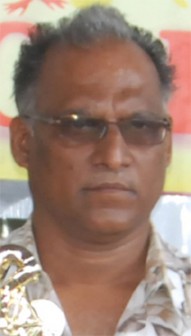 Hutson said given the limited time slot, a few of the shorter distances will be run.
It has been touted that the top athletes from the March 7-8 CARIFAT Trials will be the ones on show.
The CARIFTA Games are set for April 4-6 in St. Kitts and Nevis.
The release further stated that AAG at its Council Meeting held last Saturday took the decision to postpone the planned National High Schools Championship to 2016.
It was initially set for March 21-22 this year.
The AAG was hoping to host the best athletes from nine-districts but all arrangements were not finalized on time to host the event.
Had it been held, it would have been the first AAG sanctioned event.
The Annual National Schools Athletics Championships is not sanctioned by the association; as such the times and distances recorded by the Ministry of Education are not recognized outside Guyana's borders.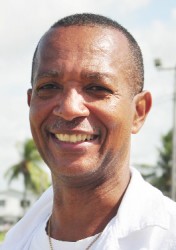 Around the Web