Garvin `Tibbsy' Nedd and Andre `Percy' Percival, two of the country's former top players will reignite their battle, this time as respective coaches of Demerara and Berbice in today's final of the Guyana Cricket Board (GCB) U15 inter-county 50 over tournament.
Stabroek Sports caught up with the two former Guyana players turned coaches on the eve of today's U15 final which is expected to be an exciting encounter at the Wales Community Center ground.
Nedd, the former Demerara and Guyana off-spinner, believes that once his players stick to their roles a win will definitely be on the cards.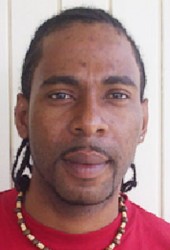 "The fellows are in good high spirits. We are trying to avoid complacency and I think if everyone plays their role we can win," he said.
Demerara has won three straight games in the competition thus far with one of the victories being over Berbice in the second round and the Coach believes that his strong bowling unit can deliver them another win today.
"The seam bowling department performed well against them (Berbice) and once we stick to our plans we can come out successful over them," he revealed.
"Alphius Bookie has been consistent for the past two years, opener Robin Williams, Ashmead Nedd who had the experience playing at this level they can hold the team together but it will take an entire team effort once we execute we can come out successful," was his take.
Over in the Berbice camp, the hard-hitting ex-all-rounder Percival, a former West Indies U19 skipper, is relying on discipline and not just raw talent in order to win the title.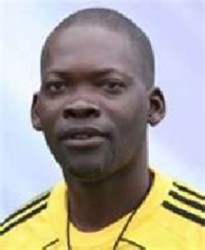 "All we need is discipline ourselves everyone is important to the team so I'm just trying to show them the importance of discipline. The Demerara team is very disciplined in their batting and bowling approach and we need to do the same," he opined.
Speaking about the team's plan heading into the final, the 40-year-old Percival said that Berbice has found the right balance at the right time.
"First of all the second game we were looking to get a balanced team. We found that with the all-rounders and the next part we looked at Demerara's strength and weakness so we now plan to capitalize on that."
Berbice's top player, young wicket-keeper batsman Junior Sinclair, who scored an aggressive 70 to take his team into the final, is currently carrying a finger niggle which according to Percival is a worry.
"Junior Sinclair has a finger niggle that's our worry, he can field outside and we do have a substitute 'keeper but behind the stumps Sinclair is the best."
He also spoke highly of skipper Kelvon Anderson, Alex Agloo who he said can take apart any attack and Kelvin Omroa, the all-rounder who took eight wickets in the match against Essequibo as "The Destroyer", but nevertheless believed a collective team effort is more critical for winning.
"The mood is good. Everyone is on a high after the 83-run win over the President's XI and we are raring to go. Everyone is having fun some of the players who could perform have not done that so far and we hope they will do so come today," he ended.
Around the Web