By Duncan Saul
It will be West Demerara versus Georgetown when Slingerz FC tackles Western Tigers to crown a new Mayor's Cup knockout tourney champion today at the Georgetown Football Club (GFC) ground in Bourda.
Returning to their second consecutive tourney finale following a hard-fought 5-4 penalty shoot-out win over Pele,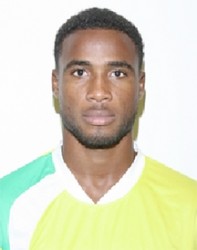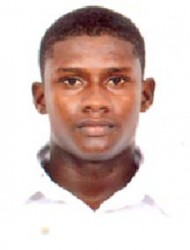 the Vergenoegen outfit will enter the matchup as the favourite due to their high profile roster.
Vurlon Mills, Dexroy Adams, Devon Millington, Julian Wade and Dwain Jacobs lead a formidable attacking lineup which has contributed five goals in three fixtures so far.
On the defensive end, Colin Nelson, Solomon Austin, Les Charles Critchlow and Joshua Browne comprise arguably the event's best rearguard. To date they have only been breached once and will hope to maintain that statistic if they are to seal their first Mayor's Cup title.
Despite been viewed as underdogs due to the quality of their opponents, the West Ruimveldt giants have been the event's most efficient unit. Offensively they have scored a tourney leading seven goals in three fixtures led by Michael Pedro's three-goal haul.
Going forward they also possess the likes of Darren Benjamin and Randolph Wagner who have both netted twice. From a defensive perspective, the Tigers have maintained an exemplary record of only conceding once in three fixtures.
Cleon Forrester and Ryan Adolph have been a standout centre half pairing, marshalling the rearguard well alongside defense midfielder Phillip Rowley. If a championship is to be realized, another stellar defensive showing will be needed by the trio to contain the offensive potential of Slingerz.
The earlier third place playoff at 19:00hrs will witness old enemies Fruta Conquerors locking horns with Pele FC. While it was a bridge too far for Pele in their semi-final round, the Konata Manning-led unit will look to end their tourney on a positive note.
Presently they have scored five goals over three matches which highlight their ability going forward due to their likes of Omallo Williams, Marvin Joseph, Manning and Okeene Fraser. However , their Achilles heel continue to be their leaky defense which has failed to register a clean sheet in the tourney.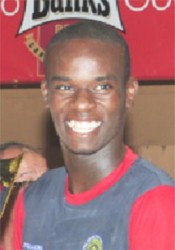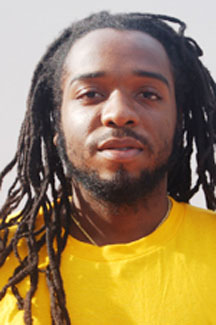 With four goals already registered against them, Pele will need an improved showing from their rearguard of Shemroy Arthur, Joshua Kamal, Andrew Bishop and Keoma Gravesande, if they are to be successful in their final match.
Similarly, defensive structure continues to be the Tucville unit's main concern. At present they have conceded four goals inclusive of the two allowed in their hard-fought semi-final exit to arch-rivals Western Tigers.
The likes of Rafael Edwards, Lennox Charles, Jamal Gibbs, Keith Fletcher and Chris Camacho alongside shot-stopper Romario James have struggled at moments for communication and cohesion during the event. They will need to rectify these concerns if they are to end on a positive note.
Offensively, Fruta Conquerors, led by the combination of Daniel Wilson, Sheldon Holder, Travis Thornhill and Delon Williams have matched Pele's scoring with five goals and will be confident of adding to the number.
Prior to the commencement of the main fixtures, Monedderlust FC and Guyana Police Force (GPF)in an exhibition fixture for the Commander of A-Division Clifton Hicken trophy from 17:00hrs.
Winners of the event will receive $1,000,000 and the championship trophy while the runners-up will pocket $300,000 and the respective title.
The third placed side will receive $200,000 and a trophy donated by Aruwai Resort and Plaza owner, Chuniela Babulall while the fourth positioned teams will walk away with $100,000 and the corresponding accolade.
On the individual side, the tourney top scorer will receive a three piece living room suite from AH&L Kissoon while trophies will be awarded to the most valuable player and best goalkeeper.
Around the Web