First time competing bodybuilders eager to don their posing trunks and showcase their chiseled physiques will have to wait a month longer.
According to president of the GABBFF, Keavon Bess, the Novices championship initially scheduled for March 7, will now be held on April 11.
"As a result of other obligations of the GABBFF, the federation as decided to postpone the Novices Bodybuilding Competition 2015 to the 11th of April instead of the 7th of March" said Bess.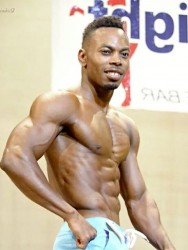 "This postponement will also give the athletes more preparatory time for the said competition" he added.
Bess also noted that for the first time, the Men's Physique category will be contested on the Novices stage.
The venue for the fixture (Theatre Guild) remains the same.
Around the Web