Banks DIH Limited and The Trophy Stall have been added to the list of sponsors for the inaugural E-Networks Crossfit Games tomorrow.
Besides its monetary contribution, Banks DIH Limited will be the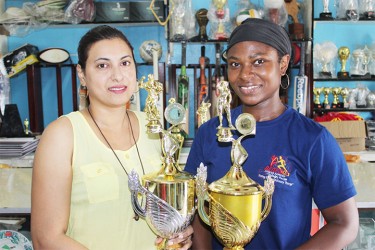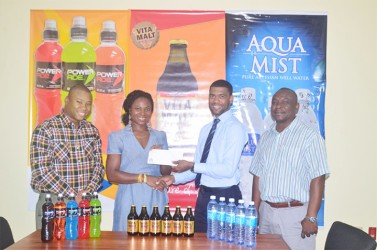 official beverage provider of the Games while the Trophy Stall has sponsored the winning male and female trophies.
Trophies for the second and third place male and female finishers along with the best gym award will also be supplied by the Trophy Stall.
For the fans, Banks DIH Limited will also allow sampling of Pinehill juices, Golden Harvest whole wheat bread and Trisco whole wheat crackers.
On Thursday, Troy Peters, Communications Manager of the local beverage giant said the Company was extremely pleased to be a key partner of the Games under three brands – Aqua Mist Water, Vita Malt Plus and Powerade  Energy Drink.
Coordinator of the event Noshavyah King, expressed gratitude to both entities for sponsoring the event.
Tomorrow's Games starts at 10:00hrs at the National Park. Tickets for adults is $500 and children are free.
For more information, fitness enthusiasts can visit the Guyana Cross-fit Games on Facebook.
Around the Web