(The Sports Xchange) – -LeBron James scored a season-high 42 points, guard Kyrie Irving added 24 and the Cavaliers beat the Golden State Warriors 110-99 for their 18th victory in 20 games.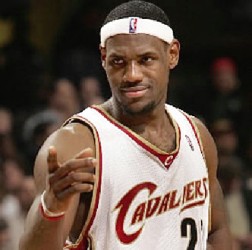 Forward Kevin Love had 16 points and eight rebounds, and center Timofey Mozgov had 10 points and 10 rebounds for the Cavs (37-22), who led the entire second half.
Stephen Curry scored 18 points and guard Klay Thompson had 13 for the Warriors (44-11), who lost for the second time in three games. They had not dropped two games this close together since Christmas.
Curry managed just six points after the first quarter and shot 1-for-9 in the second half, while Thompson was a non-factor most of the night.
Around the Web