A dynasty was disrupted as defending champs Dynas Ravens were booted from the Guyana Amateur Basketball Federation (GABF) 'Road to Mecca II' Club Championship, losing to hated rivals Trinity Grid Holdings (TGH) Pacesetters 69-65 on Saturday.
Trailing 53-55 going into the final period of the semi-final fixture at the Cliff Anderson Sports Hall, Pacesetters would unleash a fourth quarter defensive clinic to reduce the vaunted Ravens offense to scoring a paltry 10 points.
Registering a whopping 26 points going into the final quarter, Ravens point guard Ryan Stephney would struggle for offensive fluency under the defensive pressure and registered just a solitary point from the free throw line in the period.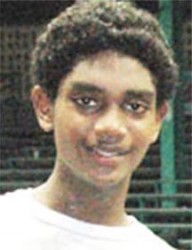 Tied 57-57 with 7:50s left on the clock, Pacesetters would race into a six-point lead as they went on a 6-2 run to push ahead 63-59 led by two layups from Burnette and a Travis Williams jump-shot.
It would then become 65-59 with 3:59s remaining as Ravens continued to struggle with Ryan Gullen, Akeem Kanhai and Stephney guilty of poor shot selection.
Ravens would then pull within four at 67-63 with 2:22s remaining as Dominic Vicente scored a mid-range jumper while Stephney and Jermaine Slater scored a foul shot apiece. Pacesetters would re-establish a six-point advantage (69-63) with 1:10s remaining as Burnette scored another layup.
Kanhai would pull Ravens within four once more with 58 seconds remaining, netting through a bruising drive to the rim to make the score 69-65.
Ravens would get another opportunity to cut the deficit once more with less than 30 seconds remaining. However, they would fail to capitalise as their effort was off target resulting in a change of possession.
Pacesetters would then run the clock down in their final possession to seal the victory, smartly passing the ball around the perimeter despite Ravens desperately utilizing their allotted team fouls.
Burnette led the way with 18 points, four steals and three rebounds while Stephon Gillis, Williams and Naylon Locke netted 12, 11 and seven points respectively.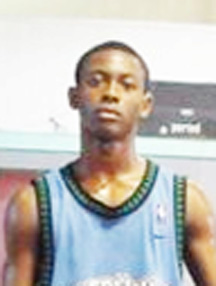 Top scoring for the losers was Stephney with 27 points.He was supported by Slater who recorded eight points and 18 rebounds and Vicente who netted 10 points. In the earlier moments, Stephney propelled Ravens into an early 12-7 lead, netting their first 10 points in the period through two three pointers, a mid-range jumper and a layup.
Pacesetters would battle back in the final minutes of the first period, closing out on a 7-3 run led by a Williams' five-point showing through a layup and three-point play, to go into the second stanza trailing 15-14.
The second quarter would see both sides taking the advantage with Pacesetters sneaking ahead at 29-28 with less than five minutes remaining. Ravens, though, would go into the half the happier of the two sides as they retook the advantage through a 9-4 run to lead 37-32.
Vicente was the top scorer for Ravens in the period with six points compliments of two big three pointers at 3:48s and 1:52s respectively while Slater and Gullen netted five points each by constantly attacking the rim.
Gillis was the top shooter for Pacesetters with eight points highlighted by two three pointers at 6:34s and 45 seconds respectively while Loncke shot his way to four points. While they might be known for their proficiency in the pivotal third period, Ravens would be outscored by Pacesetters 21-18.
Leading 49-43 with under three minutes remaining, Ravens would see their advantage cut to two points as Pacesetters closed out the period with a 10-6 run.
While the duo of Stephney and Rodwell Fortune might have combined for 16 points in the period, it was the combination of Burnette and Randy Richardson that was the catalyst for Pacesetters' late surge, netting 17 points in the process.
Stephney scored 10 points in the period through three layups, two free throws and a jump-shot while Fortune shot his way to six points through two jumpers and a layup.
Burnette ignited the Pacesetters offence, netting 12 points illustrated by a three-pointer, four layups and a foul shot. On the other hand, Richardson battled his way to five points through two layups and a free throw as they went into the final stanza with the momentum on their side to seal the eventual win.
Pacesetters will now face off with Colts in the grand finale after the latter downed last year's runners-up Retrieve Raiders 79-70. Shelroy Thomas led the way for the winners with 18 points, six steals and five rebounds while Haslyn Graham registered nine points, 16 rebounds and five steals.
Assisting with 12 and 10 points respectively were Rayon Cummings and Niko Fraser. Leading the way for the Linden unit with 18 points and seven rebounds was Sheldron Ned while Neil Marks recorded 10 points, six assists and five steals and Geoffrey LaRose scored 10 points.
The winner of the tourney will pocket $400,000 and the championship trophy while second, third and fourth place finishers will receive $200,000, $150,000 and $75,000 correspondingly.
The tourney will also be used as part of the selection process for the upcoming international series against Bermuda to be hosted later this month.
Around the Web