The Guyana Boxing Association (GBA) is looking for a shot in the arm to send a team of pugilists to compete in French Guiana from March 11-15.
According to president of the GBA, Steve Ninvalle, the sum of $1M will be needed to blanket the cost of meals, visas, ferry fees and accommodation for the nine boxers selected to represent the Golden Arrowhead.
Ninvalle is appealing for assistance from the corporate community.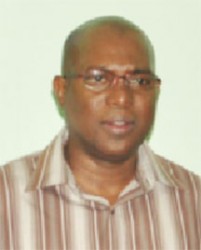 The tournament is scheduled to be held on March 14 in the capital, Cayenne and signals the commencement of efforts to kick start an Inter Guiana boxing competition among Guyana, Suriname and French Guiana.
Ninvalle reminded that French Guiana sent a three man team here in January to train.
"So us going there is a direct result of the January visit. We applaud the efforts of the French Guiana association and are keeping our fingers crossed about participation."
Taseka Howard (54kg) and Dwon Thompson (80kg) are the two females selected among the nine shortlisted Simon Pures.
The males are Delon Charles (56kg), Aquincy Harvey (64kg), Jason Phillips (64kg), Glenroy Smith (69kg), Eon Bancroft (69kg), Dennis Thomas (81kg) and Trevon King (90kg).
Francisco Hernandez Roldan and Steel Crawford have been named as the coaches of the team
On the sojourn, Germin Craig and Medford Wilson will act in the capacities of referees and judges.
Gordon Nedd is the manager.
Around the Web