Following their 48-22 drubbing of Barbados on Saturday in the NACRA 15s Qualifier match, the national men's rugby team have climbed five places to 44 on the world rankings.
This is according to rugbyredifined.com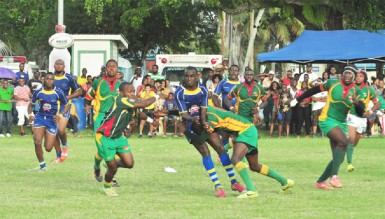 An article on the site states: The biggest movers though this week goes to Guyana and Mexico who both jump five places with Guyana now at 44th place and Mexico climb to 57th.
USA South Panthers, one of the Invitational selections we monitor lost 1.656 ranking points which now places them between Madagascar and Trinidad & Tobago. The largest ranking loser this week went to Barbados who fell three places from 83rd to 86th place.
New Zealand still lead the way for the 70th consecutive week.
Around the Web