The Athletics Association of Guyana (AAG) has named a nine-member squad to represent the Golden Arrowhead at the 44th CARIFTA Games in St Kitts next month.
On the list released yesterday, multiple CARIFTA Games medalist, Cassey George along with USA based Brenessa Thompson was named to head the team which is expected to medal once again.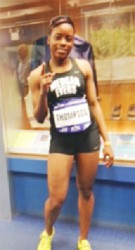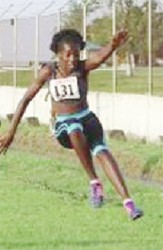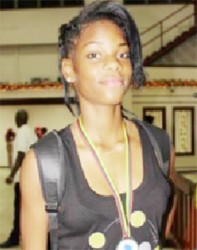 Named too is Kenisha Phillips, who burst onto the scene at last weekend's trials, winning the under-18 girls 100m and 200m events while placing second in the 400m.
George, the Sportswoman and Junior Sportswoman of the Year, was selected by the AAG to compete in the 1500m under-18 event. Last year she earned gold in the 1500m and the 3000m races in Martinique.
Notably absent from the shortlisted athletes was two-time CARIFTA Games bronze medalist and junior Sportsman of the Year, Jason Yaw, who failed to make the 400m qualifying standard at the trials on the muddy GDF track. Yaw, who broke the South American Youth 400m record in Colombia last year, also pulled his hamstring in the 200m heats which puts a question mark on his fitness. Yaw however based on his reputation could be selected at a later date.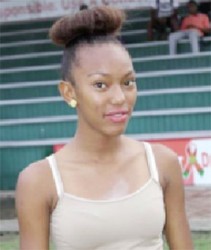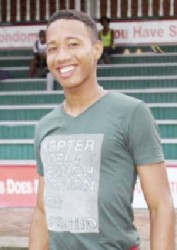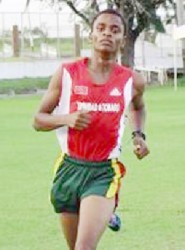 The full team reads Under-18 Girls: George (1500m), Chantoba Bright (long and triple jump) Natricia Hooper (triple jump), Kenisha Phillips (200m,) and Claudrice McKoy
Under-18 Boys: Compton Caesar (100m, 200m), Matthew McKenzie (3000m)
Under-20 Girls: Brenessa Thompson (100m, 200m).
Thompson has been having an outstanding indoor season so far.
The selection committee considered the recorded times of all the athletes in the U-20 division and how close they were to the qualifying standards set and named Ornesto Thomas for the 800m and 1500m events.
Yvonne October was named as the Team's Manager on the sojourn.
The Coach is still to be announced.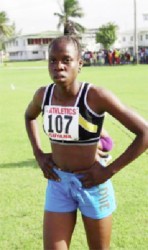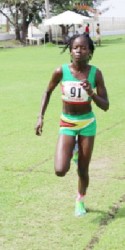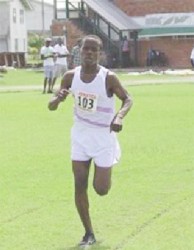 The CARIFTA Games will be held from April 4 to 6 at the Silver Jubilee Stadium in Sugar City.
The CARIFTA Games is an annual athletics competition founded by the Caribbean Free Trade Association. Only countries associated with CARIFTA may compete in the competition, i.e. Antigua and Barbuda, Barbados, Guyana, Trinidad and Tobago, Dominica, Grenada, St. Kitts and Nevis, St. Lucia, St. Vincent and the Grenadines, Jamaica, Montserrat and Belize.
Around the Web