BRIDGETOWN, Barbados, Mar 12, CMC- Unprecedented coverage of the Caribbean's participation in next year's Olympic Games in Brazil has been promised following a deal reached between the Caribbean Broadcasting Union (CBU) and CANOC Broadcasting Incorporated (CBI).
The announcement of the agreement came in the form of a joint statement issued Thursday between CBU and CANOC, the Caribbean Association of National Olympic Committees.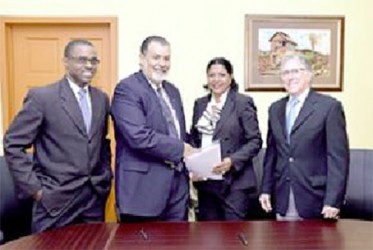 The two bodies have entered into a memorandum of understanding (MOU) allowing CBU members to transmit coverage of the games on radio, free-to-air television, cable television and on-line media. The partnership allows for Caribbean coverage of the Rio 2016 Olympic Games to 20 countries and territories in the English and Dutch Caribbean.
CBI will provide access to twelve feeds from which participating CBU members may select specific content for distribution in their respective markets.
Part of the programming to be delivered under the MOU is a television channel designed especially for Caribbean audiences, and produced by ESPN.
In addition to their preferred feeds, CBU members will also transmit all semi-finals and finals featuring Caribbean sportsmen and women at the Rio Olympics.
The deal also allows CBU members to send a limited number of reporters and technical staff to work alongside the ESPN team in Rio, to produce coverage to be sent back to their respective stations.
Around the Web