The Demerara Cricket Club ground, home of cricket greats Clive Lloyd and Lance Gibbs has been chosen to stage matches of this year's Kashif and Shanghai football extravaganza.
The DCC ground has a rich cricket history with a number of first and second division matches being held there. Recently the ground has become the home of softball cricket since forming a partnership with the Guyana Floodlights Softball Cricket Association.
Last year flood lights were installed at the venue and this makes the ground suitable for staging matches in the nights.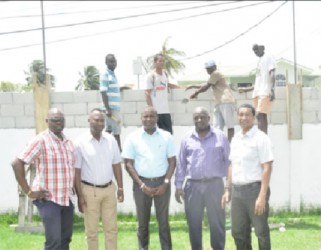 "We're happy to team up with the DCC management to help bring back football to the venue," Director Aubrey 'Shanghai' Major said yesterday.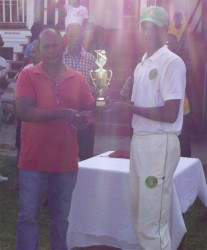 "The DCC management is so far very accommodating. We have done work on the fence, raising it a little because before, you could have stood on the road and looked directly into the venue. We've changed that. Both Kashif (Muhammad) and I believe that this is one of the better venues in Georgetown presently and we're glad to bring back the game here (DCC)".
Apart from the opening ceremony on March 20, the DCC ground will host matches on March 25, 27 and 28.
Meanwhile Trophy Stall of Bourda Market has donated the trophy for the winning team. The presentation was made last week.
The 25th Kashif and Shanghai football tournament will run from March 20 to April 5.
Around the Web