The Golden Jaguars senior men's setup has received a shot in the arm as England-born and based pair Matthew Briggs and Neil Danns have committed their international future to Guyana.
Briggs, who has represented the country of his birth at the U16, U17, U19, U20 and U21 levels, rose to prominence after being the youngest player to feature in the English Premier League following an appearance for then Fulham FC on May 13th 2007 against Middleborough.
At the time of his debut, Briggs was 16 years and 65 days, erasing the previous mark held by Everton forward James Vaughan by 206 days.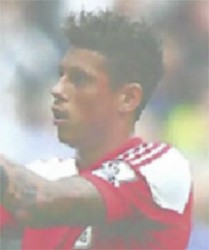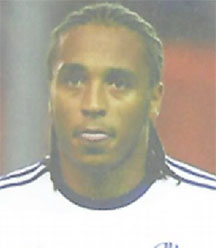 Meanwhile, Danns has plied his trade for several notable English sides inclusive of Blackburn Rovers, Blackpool, Birmingham City and Crystal Place. He is also yet to be capped by the nation of his birth.
According to an official Guyana Football
Federation (GFF) press release, "Matthew Briggs, the youngest ever player to feature in the Premier League, has committed to joining the Guyana National team as they embark on 2018 World Cup Qualifiers.
"Briggs, a left back who is currently on loan at Colchester United from Millwall, will fly out to Guyana this month to feature in a friendly match against Grenada on the 29th March, stated the release.
"Neil Danns, aged 32 currently plays for Bolton Wanderers and has excelled in his midfield role, playing in over 35 games for the club this seasons after joining from Leicester City," stated the release which also pointed out that …"Guyana had previously recruited former Premier League stars Leon and Carl Cort for the 2014 World Cup qualifiers, with the duo helping the country reach their furthest ever stage in qualifiers.
"Both Briggs and Danns will be hoping that they can help the Guyanese national team, known as the Golden Jaguars on their quest to make the 2018 World Cup in Russia," the release added.
Around the Web