A multi-event cycling weekend for riders of all levels is planned for the National Park today and the Cinderella County (Essequibo) tomorrow.
According to organizer of the events, Hassan Mohamed, the nation's wheelsmen and women will unchain their competitive juices in an 11-race criterium programme today followed by tomorrow's 60-mile road race in Essequibo.
Today's fixture, which rolls off at 09:00am will be sponsored by Star Party Rentals for the second successive year.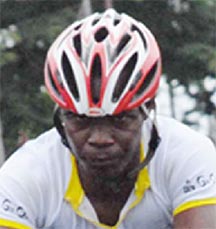 Mohamed said that a fiercely contested day of racing is anticipated since all of the competitors will be keen on taking pole position.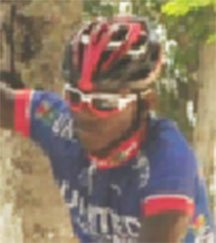 Alanzo Greaves, Marlon Williams, Robin Persaud, Orville Hinds, Paul De Nobrega, Robin Persaud, Michael Anthony and Hamza Eastman are some of the big names that will be pedaling for the top honors in the feature 35-lap event.
Veteran rider, Godfrey Pollydore took top honors of last year's feature event in one hour and 17 minutes.
Other events that will roll off include: the 12 to 14 years boys and girls (3 laps), veterans over-50 years (5 laps), veterans over-60 years (5 laps), upright cyclists (5 laps), BMX boys open (3 laps), BMX boys 12 to 14 years (3 laps), BMX boys 9 to 12 years (3 laps) and BMX boys 6 to 9 years (3 laps).
The Juveniles along with the Veterans Under-50 races are set to be keenly contested.
Junior Niles (Veterans Under-50) Avenash Ramkellawan (Boys 12-14) and Ozia McAulay (Mountain Bikes) were the top bikers in their categories last year.
CEO of Star Party Rentals, Lennox Cush will be on hand to assist with the presentation of prizes and trophies.
Tomorrow, the cyclists will take their talents to Region 2 to compete in the third and final leg of the Cheddi Jagan Memorial road race series.
Pollydore was also last year's winner in two hours, 10 minutes and 24 seconds but he has been off the saddle for the most of the season.
Transportation for riders and officials will leave the Ministry of Sport at 5:00am.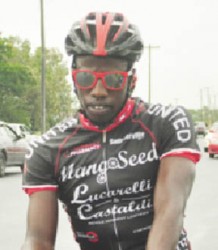 The road race starts four hours later at Supenaam.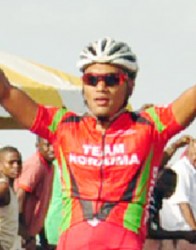 Jagmohan Hardware Supplies and Construction Services is the sponsor for this leg for the past eight years.
Eastman was the winner of the first stage at West Demerara while Hinds took the spoils in the second in Berbice.
A thrilling finale is envisage. (Emmerson Campbell)
Around the Web