Local franchise Cricket Guy Inc. (CGI) and the Guyana Cricket Board (GCB) yesterday joined forces in congratulating the Guyana Jaguars on completing a historic and emphatic victory in the inaugural four-day tournament of the WICB Professional Cricket League.
"The journey started in 2014 with the selection of the most professional team of players that we could have put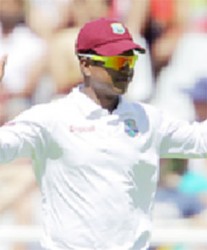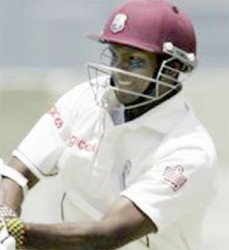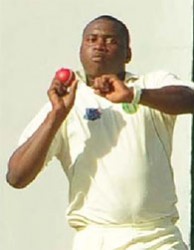 together from Guyana and the Caribbean. CGI was one of the first and only franchise company to have totally embraced the franchise system proposed by the WICB and is extremely proud of this record achievement by the Jaguars team in the very first year of the League", stated an official press release from CGI.
"Some of the notable accomplishments exemplified by our players have been the complete transformation that the same team has undergone in just a year's time and the great manner in which the team has gelled and embraced the franchise league system".
"Our team has risen to the occasion quite quickly and has adjusted well to the new system. There have been tremendous performances from almost all of our batsmen which has begun to translate in selection to the WI team notably, Leon Johnson, Assad Fudadin, Narsingh Deonarine.
"We have had excellent performances from most of the other players, namely, Veerasammy Permaul, Devendra Bishoo, Rajendra Chandrika, Vishaul Singh, Raymon Reifer, Anthony Bramble, and Christopher Barnwell to name a few. We have benefitted a lot with the presence of the evergreen Shivnarine Chanderpaul with the future of our cricket looking really great."
CGI has also made the bold decision of selecting an additional 12 Academy players along with the original 15 selected last year as these players will form the nucleus of the development going forward.
The local franchise, stated the release, is poised and ready for the future for Guyana to take its rightful place as the cricket bread basket of the West Indies.
The management team was also lauded for proving that with its expertise and the correct level of support from the franchise that they can motivate the team to reach its potential.
Also, despite this achievement which has broken the 17 year-long drought, the CGI executives said that they believe that the team has not yet reached its peak and there are a few areas that need improvement as they look forward to a short break before the commencement of preparation for the 2015/2016 season.
Around the Web