PORT OF SPAIN, Trinidad, CMC – West Indies Cricket Board (WICB) director Azim Bassarath believes the International Cricket Council's decision to host their Annual Conference in the Caribbean is a sign the sport's world governing body still retains confidence in the WICB.
Bassarath's comments come in the wake of the controversial abandoned tour of India where the India Cricket Board placed full blame on the regional board for the upheaval.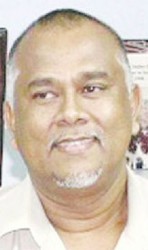 "This decision to come to the Caribbean for the annual meeting was taken after the issues we had with the Board of Control for Cricket in India (BCCI)," the Trinidadian told the Trinidad Guardian newspaper.
"It represented to me that the ICC still had faith in us as a major cricketing nation and they wanted to show that by coming here."
The ICC announced recently that the Annual Conference would be staged in Barbados from June 22-26 with over 50 delegates from cricket-playing nations expected to attend.
Bassarath said the successful move to have the annual conference staged in the Caribbean had come as a result of positive discussions initiated by WICB president Dave Cameron.
"These meetings shape the future of the game and we will be having it here for the first time which speaks volumes," said Bassarath.
"Our president Dave Cameron went across to Dubai for the last meeting and was able to make a successful approach to have the meeting here, as well as the Under-19 World Cup which will also come to the Caribbean."
Bassarath formed an alliance with fast bowling legend and Barbados Cricket Association president, Joel Garner, in an attempt to unseat Cameron and vice-president Emmanuel Nanthan at elections held earlier this month in Jamaica.
Bassarath lost the vice-presidential race, 8-4, with Garner going down to Cameron on a similar count.
However, Bassarath said elections were now over and the WICB would move forward as a united body, in order to improve West Indies cricket.
"The TTCB (Trinidad and Tobago Cricket Board) made a choice at the last election and it was great to see that we were able to democratically host an election. Everyone is free to support whoever they want but having said that, Dave is the president and we are going to give him full support in moving forward," the administrator said.
"He is the man at the helm and we are all there to improve everything about our cricket and he knows that we will support the movement forward. We might not agree on all things but it is great to see that we can put things aside and work for the betterment of cricket in the Caribbean."
He continued: "When the ICC comes to Barbados, they must feel satisfied that their choice was a great one and we at the WICB will be making sure that it is a success."
Around the Web