As they prepare to host Group One of the Caribbean Football Union (CFU) Club Champion-ships Alpha United president Odinga Lumumba is lamenting the high cost of staging the group qualifires and the lack of adequate sponsorship.
Lumumba during a brief address at Thursday's press conference said that in order for his club to properly host the leg of the tourney, support is needed from the corporate sector.
He disclosed that it will cost the club approximately $10,000,000 to host the group as they have to pay for the lodging of the respective teams and officials. He noted despite a US$15,000 grant from CFU towards the hosting of the group, the club is still in need of further financial assistance.
According to the Presidential Adviser on Empowerment:"Sports lack basic support in Guyana and it's not being taken as a priority in Guyana but I tend not to speak of it any further, I just try to do as best as I can".
"There are three ways to get money in Guyana, you either ask the Government, approach corporate Guyana or you just have to put your hands in your pocket," he added.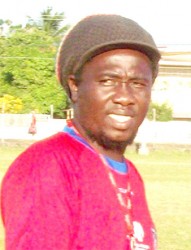 Meanwhile Alpha 'the Hammer' United tactician Wayne Dover said preparation for his team's campaign was progressing fairly well.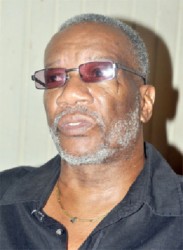 The national heavyweights will compete against Trinidad and Tobago unit Central FC and Inter Moengotapoe of Suriname.
Alpha United will open their campaign at the National Stadium in Providence against the Surinamese unit on April 15th. They will then faceoff with Central FC four days later at the same venue, with the top side from the group advancing to the next round.
Speaking at a press conference held at the Waterchris Hotel, Dover said "Preparation has gone well since we started training. The team has been training once a day and we have had six weeks on conditioning.
"We are in competition and are at the stage of assessing the work we have done over the last eight weeks. In this tournament we're involved in, we'll be able to see how much we have to do and what we have to fine tune".
Alpha United will be joined by the Guyana Defence Force (GDF) as the country's representatives in the event.
GDF has been placed in group-2 which will feature Direct-TV W. Connection from Trinidad and Tobago, Spirited, Attitude and Performance (SAP) FC from Antigua and Barbuda and Waterhouse from Jamaica.
The preliminary round which will feature four groups, will be played simultaneously during the April 13th-20th period.
The final round of the event will be played from May 20th-25th in a knockout format to decide the overall winner. The top three teams during that section will earn places in the prestigious CONCACAF Champions League.
Around the Web