The Athletic Association of Guyana (AAG) has been forced to withdraw from participating in this year's Carifta Games in St Kitts/Nevis, AAG president Aubrey Hutson said last night.
Earlier this week the AAG had hinted that participation at the Caribbean's premier junior track and field championships was in jeopardy and the Executive Council of the Athletics Association of Guyana (AAG) was scheduled to meet to make a final decision on the team's participation.
A press release from the AAG had stated that the association was encountering difficulty securing flights for the team to travel to St Kitts/Nevis for the April 4-6 Games.
"The AAG is, however, exploring all avenues to get its team to the Games set for St. Kitts & Nevis," stated the release.
Last night Hutson informed this newspaper that the AAG had been forced to pull out of the championships.
"Under the present circumstances we will not go. It's too costly an exercise," said the AAG president.
"At this stage the only way we can go is via Charter which costs US$28,000 and US$34, 000," he added.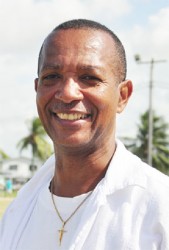 Questioned whether the association sought assistance from the government Hutson said: "We did send a letter to the Ministry of Culture, Youth and Sports requesting assistance to get the team to St Kitts but did not get anything back from them," declared Hutson.
He disclosed however that requests for tax waivers and airport tax were granted.
The AAG president also disclosed that a usually reliable way of getting to the games fell through at the last moment.
"Trinidad would normally do a Charter for the Southern Caribbean countries and Guyana. We did book about 15 seats on that Charter prior to our Trials. After the Trials we were given the assurance that `yes we were there'"
Hutson went on: "Two Fridays ago when we enquired we were told that the seats were gone. That the Charter was overbooked."
Guyana was hoping to field some 12 athletes, its largest contingent in recent years at the championships but now only overseas-based sprinter Brenessa Thompson will be attending the games.
"Only Brenessa going has her ticket," said Hutson who added that the team could still go once the AAG receives US$20,000, outside of the regular sponsorship, the team could leave by tomorrow.
Around the Web