By Tony Cozier
ENGLAND spent their first day in the West Indies on Friday in their luxury accommodation in St. Kitts, an island of 35 square miles in the middle of the Caribbean Sea populated by 45,000 easy-going inhabitants.
There is no more relaxing venue to be found anywhere, ideal perhaps for temporarily blanking the persistent distraction of Kevin Pietersen if a little too laid-back to properly get ready for three back-to-back Tests in the space of three weeks.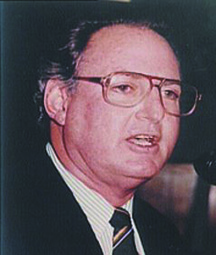 Captain Alistair Cook, Ian Bell and Jimmy Anderson would remember it as the location where they started their 2009 tour with matches against St. Kitts-Nevis and West Indies 'A'; they moved on to Jamaica for the first Test a few days later where Jerome Taylor's pace sent them spiraling to 51 all out and defeat by an innings and 23.
Johnny Bairstow, Adam Lyth, Adil Rashid and Ben Stokes were there for 12 days at the start of England Lions tour of seven first-class matches four years ago.
This time, England are restricted to a couple of two-day matches against St. Kitts-Nevis, a team without first-class status. Cook and his men can anticipate an effortless workout. They then make the short hop of 65 miles to Antigua for the first Test at the Sir Vivian Richards Stadium, starting Monday week. They could find that their groundwork would have been better served by tougher opposition first-up.
At a time when chief selector Clive Lloyd speaks of building a West Indies team for the future, a four-day match would also have allowed some of the emerging players exposure to a somewhat higher level than the domestic Caribbean Professional League (CPL).
In its inaugural season, the CPL was weakened by the absence of several leading men at the World Cup or in the preceding Tests and ODIs in South Africa. As Lloyd followed the team throughout its difficult campaigns in South Africa, Australia and New Zealand, his colleagues who followed proceedings back home had to balance performances against standards in choosing a training squad of 20.
They are presently in Antigua in new coach Phil Simmons' first assignment.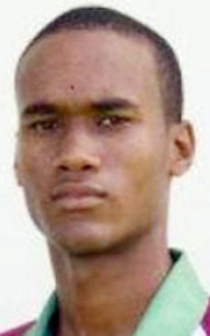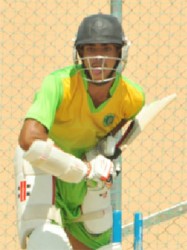 Four of the 20, all from Barbados, are yet to play Tests. Seamer Carlos Brathwaite is 26, fast bowler Miguel Cummins 24, wicket-keeper/batsman Shane Dowrich 23 and batting stylist Shai Hope 21.
The other 16 all have Test experience; new ODI captain Jason Holder and stroke-maker Jermaine Blackwood, are both 23, and Kraigg Brathwaite, the dogged opener, 22.
Their prospects are for lengthy careers as Chris Gayle, Shivnarine Chanderpaul, Marlon Samuels and Sulieman Benn near the end of theirs and as Dwayne Bravo, Kieron Pollard, Lendl Simmons, Darren Sammy and Sunil Narine concentrate on global Twenty20 tournaments.
A few wait in the wings for the turn they might have had in a combined team against England in St. Kitts. There is no hint when that would be as nothing has yet been scheduled for the 'A' team.
None of the young contenders is as intriguing as Rahkeem Cornwall, the 22-year-old Leeward Islander from Antigua. He is a massive unit, cricket's most identifiable man mountain since the similarly immense Bermudan Dwayne Leverock, a popular star of the 2007 World Cup.
Like Leverock, he is the butt of inevitable jibes; like Leverock he is not to be discounted because of his size.
Viv Richards, Andy Roberts, Richie Richardson, Ridley Jacobs, Curtly Ambrose, the Benjamins, Winston and Kenny, all Antiguans, made the Leewards as powerful as any team in regional cricket through the Seventies and Eighties.
As with the West Indies, they suddenly and inexplicably plummeted to the bottom of the pile; they ended the 2014-15 CPL season with their first victories in four seasons, over Jamaica and Trinidad and Tobago.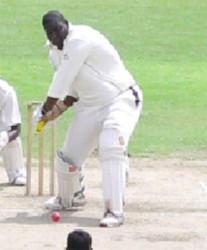 Cornwall was prominent in both – seven Jamaican wickets with his deceptive off-spin, delivered after a casual shuffle to delivery, and an explosive unbeaten 101 off 84 balls with 11 fours and six sixes chasing 245 against Trinidad and Tobago. He entered at 100 for five, two hours later it was over, partner Steve Liburd becalmed scoring 44 in the partnership.  Earlier in the season, Cornwall returned his best figures, seven for 97, in Guyana's first innings.
His overall numbers from seven matches – a batting average of 27.26 along with 29 wickets at 26.93 – placed him among the season's leading all-rounders.
Ridley Jacobs, the Leewards' coach, described him as "very talented, up there with any of the players of his age and limited experience". But he recognized the obvious problem he has with his weight.
"We can give him all the help he needs but, in the end, it's up to him to deal with that," he said.
The setback of the season was the damage to ankle and knee from a car crash that eliminated another exciting young hope, 19-year-old Nicholas Pooran, after the third match.
The slim Trinidad and Tobago left-handed batsman and keeper revealed his precocious ability and attitude with 143, with 14 fours and six sixes, out of an all out 208 against Australia in the quarter-final of the Under-19 World Cup in Dubai in February 2014. He had little cricket since; this was to have been his time.
There are others who encourage optimism that coach Simmons will have genuinely gifted material with which to work as he gets into the role in which he thrived with Ireland.
Benn's absence in South Africa and at the World Cup opened up a position for 22-year-old left-arm spinner Jomel Warrican for Barbados; he ended the season with 63 wickets at 15.74 each, among them two returns of eight wickets in an innings.
Lloyd is impressed with Jamaican fast bowler Marquino Mindley, 20. While Shivnarine is near the end of 20 illustrious years propping up the West Indies middle order, another left-handed Chanderpaul, 18-year-old son Tagenarine, showed his worth at the 2014 Under-19 World Cup.
Simmons' challenge is to ensure that they and others of a similar vintage and skill are disciplined and committed to a career for West Indies.
His adversaries are the lure of Twenty20 fortune and the pressures of international sport that have already accounted for several promising players.
Around the Web