(Cricinfo) Chennai Super Kings' best discipline backfired. Their famed blueprint – keeping wickets in hand to tuck into the final five overs – was foiled. With only 151 to get, Delhi Daredevils had the opportunity to fell a six-match losing streak to MS Dhoni's men. But when aggression was required, they hid their best batsmen in the lower middle order. Those efforts to prevent the worst possible outcome only hastened its arrival as Daredevils lost by one run.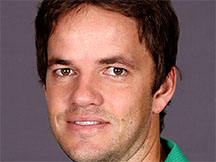 Albie Morkel was the only threat. He filled every Super Kings fan with a heady cocktail of dread and déjà vu. They have spent five years whistling for him. He was the source of probably their most famous win in IPL history. His allegiances are with Daredevils this season and struck an unbeaten 73 off 55 that indicated he could be more than just a handy source of nitrous when the finish line nears. Ironically again, as well as he gave the Daredevils chase the spine it needed, his finishing skills came up short. They needed six off the last ball. Morkel's belt reached the cover boundary after an agonising bounce.
He had seen Ashish Nehra wreck the top order – one made up of Shreyas Iyer, who was making his IPL debut, Mayank Agarwal, who biffs but never persists and CM Gautam, who averages 18 and strikes at 108. Nehra sent each one off with a kiss, and might as well have added another to one to the Daredevils thinktank.
Despite those setbacks, 49 off 30 balls was doable and Morkel had hung on. Another reason for the Chennai fans to worry. That's usually how Super Kings win their games. The only difference though is they try not to lose batsmen of the calibre of Yuvraj Singh and JP Duminy in the space of seven balls. Coming back from that eventually ended up being too much.
It undid a good night for the Daredevils bowlers. Super Kings had been 100 for 3 in the 13th over, with Dhoni lying in wait against a side spring cleaned of their identity. The final flourish seemed academic, except it never came. Dhoni made only 30 off 27; his team made only 39 off the last five. They did have 150 on the board though, and the force of an MA Chidambaram crowd that hadn't seen their IPL side play for nearly two years.
The only reason Daredevils came within one shot of victory was Morkel deviating from their safety-first mindset. The decision to bowl was a clear indication. They were without Angelo Mathews, a forced absence, Zaheer Khan, for whom they shelled Rs 4 crores and Mohammed Shami, India's top wicket-taker at the World Cup.
So, the gentle seam-up from Morkel kickstarted their season, there was a dropped catch in the second over and little-known Domnic Joseph was given the third. Despite sustaining two early wickets, Super Kings had somehow raced to 59 at the end of the mandatory Powerplay. Cinderella wouldn't have felt as jittery with one minute left to midnight.
Around the Web