The national 15s rugby squad will wing out to Trinidad and Tobago today on a quest to exact revenge and retain the NACRA 15s Southern Zone title.
Playing unbeaten in both formats of the game throughout 2014, 'The Green Machine' will start tomorrow's game as the favourite over their twin-island rivals. 
However, the hosts will be plotting an upset once again. In 2013 on the University of the West Indies (UWI) Campus ground, the locals were schooled 20-nil.
'The Green Machine' has since rebounded mightily and have been indestructible regionally in 7s and 15s.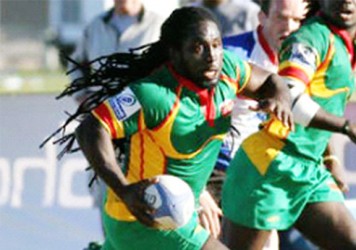 They will be looking to continue their reign as champions tomorrow.
Player/coach, Theo Henry maintained yesterday that the local outfit is focused on a positive result. Henry also pointed out that it took 43 years to capture the 15s championship and that his charges are by no means eager to let it change hands.
Guyana will face Trinidad and Tobago at the Fatima College Ground in Port of Spain.
Henry stated that the venue is much more suited for Guyana's style of play as opposed to the UWI Campus ground.
Once Guyana's most successful outdoor sports team in the past decade is indeed victorious on tomorrow, they will play the winner of the Northern Zone for the overall NACRA 15s title in a home game on April 25. 
The 'Green Machine' started their title defence last month at the National Park by routing Barbados 48-22.
Guyana's 23-man squad reads: Ryan Gonsalves, Claudius Butts, Avery Corbin, Rickford Cummings, Rondell Mc Arthur, Vallon Adams, Kevin McKenzie, Theodore Henry, Richard Staglon, Jason Tyrell, Dwayne Schroeder,  Peabo Hamilton, Lancelot Adonis, Leon Greaves, Jamal Angus, Jermaine Prowell, Blaise Bailey, Ronald Mayers, Randy James, Jacques Archibald, Troy Arjoon, Kevon David and Delroy Gordon.
The team is scheduled to return on Sunday. (Emmerson Campbell)
Around the Web