Richie Benaud has been described by Sir Garry Sobers as "a wonderful cricketer and captain", a "brilliant commentator" and a "good friend".
Benaud died in Sydney on Friday, aged 84.
"I'd first played against Richie when Australia were in the West Indies in 1955 but it was in the 1960-61 series in Australia that I got to really appreciate what a wonderful cricketer and captain he was," Sobers, widely acknowledged as the finest all-rounder the game has known, said from his home in Barbados yesterday.
Through his forthright batting and leg-spin bowling, Benaud was the first player to complete the double of 2,000 runs and 200 wickets in Tests. He led Australia in 28 of his 63 Tests; Australia were unbeaten in all seven series under him. In a Test career from 1952 to 1964, he scored 2,201 runs and claimed 248 wickets.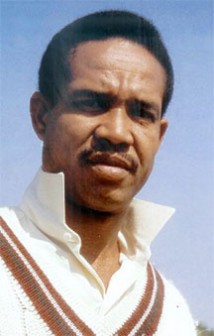 Sobers said he had "never seen cricket played like it was" in the 1960-61 series that featured Test cricket's first tie. He credited Benaud, along with the legendary Sir Donald Bradman, then chairman of the Australian board, and West Indies captain, Sir Frank Worrell, for creating it.
"The relationship between the teams was magnificent, on and off the field, and we were loved by the Australian people wherever we went," Sobers recalled.
"From then on, Richie became a good friend. We would get in a round of golf whenever we met. You know, he was someone you got to like as he always the same, always easily approachable and helpful."
Sobers noted that he and Benaud played against each other, not only in the 1960-61 Tests, but also when Sobers subsequently returned for two seasons for South Australia.
"Our matches against New South Wales were always the highlight of the Sheffield Shield season," he said.
Sobers felt Benaud became a brilliant television commentator in his second career in the game mainly because of his deep knowledge of the game.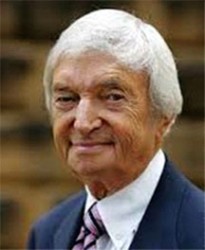 "You listened to Richie because you knew what he said was gospel. And he never criticized the players," he added.
"I have only happy memories of our times together," he said. "Five of us from that 1960-61 tour, along with Sir Everton Weekes, had lunch with him and (his wife) Daphne when they were in Barbados a couple of years back. He seemed to relish the company. It was the last time we met."
Sobers extended his "deepest sympathies" to Daphne, who Benaud married in 1967, his family and friends.
Around the Web