Top domino teams will compete this Sunday in a Father's Day dominoes competition organized by the Georgetown Dominoes Association (GDA).
The competition will take place at the residence of President of the GDA Faye Joseph at 1223 Gaulding Place, South Ruimveldt.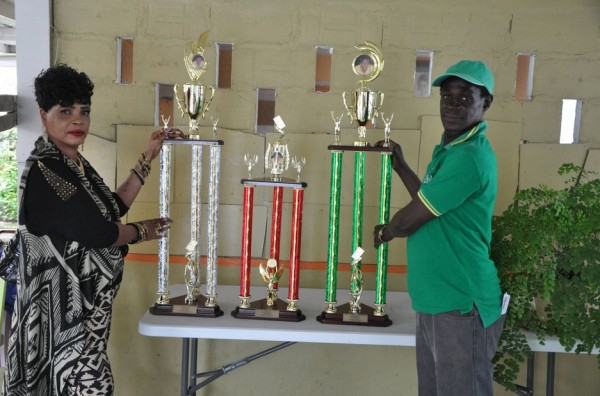 Teams will compete for prize money totaling some $400,000.00 along with trophies.
The winning team will receive $200,000, runners-up $150,000 while third place will take home $50,000. There will also be special prizes, including one for the oldest father to play in the competition.
Spartans, Thunder, Rage, All Seasons, F&H Printery, Saddam, Scramblers, Raiders, Turning Point, Village, Frankie's, West Side Brothers and Determined are some of the teams expected to feature along with several others.
According to Joseph the competition will be played as a memorial event for her late husband Orin Joseph, who was a former President of the GDA.
There is no entrance fee for the event and competition is set to get underway at 3:00p.m. Teams arriving late will not be able to participate in the competition.
For more information interested teams can contact telephone numbers #685-1009 or 665-5855.
Around the Web