SYDNEY, Australia, CMC- Former Australia batsman Mark Waugh says the beleaguered West Indies must learn the art of improving on their fundamentals if they are to climb to the top of the ICC test rankings again.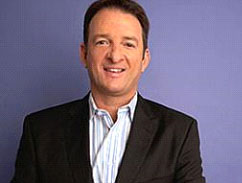 Waugh made the statement after West Indies suffered a crushing two-nil loss to Australia in the series which ended in the Caribbean last weekend.
The number two ranked Australians posted a massive 277 run win over West Indies to sweep the series 2-0. "When I started playing for Australia, we were a pretty good side. We weren't probably as far down the ICC rankings as the current West Indies side. But in 1991, we were beaten easily by the West Indies," said Waugh, who made his Test debut in 1991.
"In 1995, we came back with a different attitude, more self-belief. We worked hard at practice, we worked as a team, we did the basics right, and, I think there is where the West Indies has got to start".
The Australians dethroned the West Indies as world Number one at Sabina Park in 1995.
Since then the regional side has not been close to that status.
"You've got to do the basics right, whether you are batting, bowling or fielding," said Waugh, a member of the all-conquering Australian team of the late 1990s and early 2000s.
"Just simple things like running between the wickets, making the most of every shot, running hard. Once you've got the basics, then you can compete, then you can grow in confidence".
The 50-year-old Waugh, who retired in 2002 after scoring 20 centuries from 128 Tests at an average of 41.81, says getting the basics right fosters growth and confidence in players.
"Obviously, it's very difficult for the West Indies at the moment, because they are lacking senior players," the once-elegant stroke maker, who throughout his career played under the captaincy of his elder brother, Steve.
"They can probably compete against the lower sides; however, against the top sides, you're going to be found wanting".
Around the Web