The Guyana Karate College (GKC) led by Sensei Frank Woon-A-Tai recently paid a courtesy call on Minister within the Ministry of Education, Nicolette Henry.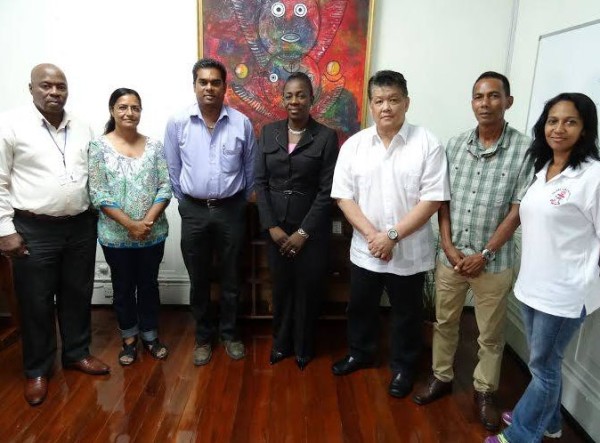 During the meeting the minister was briefed on the preparation of the team to the upcoming IKD World Cup Championships in Toronto, Canada from July 15-19.
After sharing a brief history of the college, Minister Henry was brought up to speed about the on-going construction of the college's dojo at Lilendaal.
Prior to this meeting, the GKC met with the Minister of Education, Dr. Rupert Roopnaraine and discussed the integration of karate into the CXC Curriculum and at the University of Guyana.
According to a release, the meeting was a success and the GKC is looking forward to strengthening its relationship with the Ministry of Education and the Department of Culture, Youth and Sport.
Around the Web