Two former presidents of the Upper Demerara Football Association (UDFA) Sharma Solomon and Collis Gifth have contrasting views about serving on the association with respect to the upcoming elections of the body on October 1.
The UDFA last week met with the Normalisation Committee of the Guyana Football federation (GFF) and adopted a new constitution which paved the way for fresh elections ahead of the upcoming GFF Congress.
The clubs that unanimously voted for the adoption of the new constitution were Blue Berry Hill, Botofago FC, Winners United, Kwakwani Strikers, Retrieve Lions, Top XX FC, Hi-Stars, Winners Connection, Amelia's Ward FC, Milerock FC, Eagles United, Silver Shattas FC and Vasco FC.
The UDFA also announced October 1 as the date for elections of office bearers for the new term.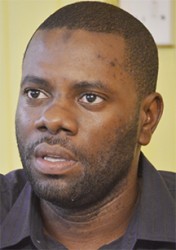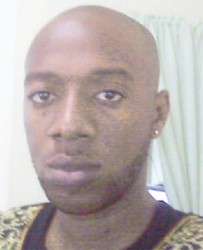 However, Solomon and Gifth, two former presidents, when contacted by Stabroek Sport gave opposing views on the possibility of running for the top post.
Questioned whether he would consider running for the post of UDFA president and later president of the GFF Solomon said that the state of the sport both nationally and locally needs and requires all the help it can get.
He added that he was fully prepared to give that support in any capacity that would lend to the development of the discipline.
However, Gifth, via telephone, said that it was unlikely he would be seeking any office in the UDFA as he needs a break from the sport that he has been involved with for over 15 years.
He also told Stabroek Sport that he wants to focus on other matters and that he does not want to rob the sport of the time it essentially needs to develop as he knows the level of commitment required to move it forward.
On January 17, 2014, the GFF General Council, under then President Christopher Matthias, at the first congress of the year suspended the entire executive body of UDFA which was at the time under the stewardship of Solomon.
The suspension was a result of the UDFA's decision to disregard the GFF's initial decision that the UDFA could not host their GT Beer tournament final on New Year's Day since the Georgetown Football Association (GFA) Banks Beer final was also being played on that date.
All the members of the association including then GFF Vice President Collie Hercules but not Solomon, was slapped with five-year suspensions.
On June 26th 2015, the ban was rescinded during a GFF Extraordinary Congress staged at the Marriot Hotel in Kingston.
At the time of the forum, the UDFA, following an election among several clubs was headed by Gifth, who was prevented from attending the congress after the GFF said his election to office was unconstitutional.
Eight affiliates voted in favour of the ban's removal from the Solomon executives following the adoption of the new GFF constitution while the Georgetown Football Association abstained from the process.
Around the Web